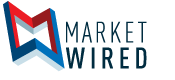 Juniper Networks Announces Organizational Changes to Accelerate Innovation
/EINPresswire.com/ -- SUNNYVALE, CA--(Marketwired - March 07, 2017) - Juniper Networks (NYSE: JNPR), an industry leader in automated, scalable and secure networks, today announced a new organizational structure to support its innovation transformation strategy. To increase alignment between strategy and execution, Juniper has created a new position of Strategy and Product Line Management, senior vice president, and has appointed Kevin Hutchins to this role. Additionally, Juniper's engineering organization will now report into chief development officer, Andy Athreya. Both of these positions will report into chief executive officer, Rami Rahim.
"The opportunity we have at Juniper to lead the next wave of innovation and network transformation in our industry is incredible," said Rami Rahim, chief executive officer, Juniper Networks. "To achieve our vision, I am thrilled to have Kevin Hutchins and Andy Athreya to lead and help realize our innovation potential. These changes will allow Juniper Networks to double-down on innovation."
Mr. Hutchins has been responsible for strategy and business development and has been instrumental in defining and enabling Juniper's corporate strategy through organic and inorganic growth. He now assumes responsibility for Product Line Management. Kevin is a six plus year veteran of Juniper Networks and prior to Juniper, he held leadership roles in strategy, corporate development and general management at IBM and Lockheed Martin.
Mr. Athreya has been an engineering leader at Juniper since 2004 and has held various leadership positions within the routing and security products groups. He has consistently delivered successful products to market for Juniper's customers across routing, security and Junos software.
In addition to these shifts, Jonathan Davidson has resigned from the company. Mr. Davidson served as executive vice president and general manager of Juniper Development and Innovation.
"On behalf of Juniper Networks, I want to thank Jonathan Davidson for his valuable contributions over the past six years," said Rahim.
About Juniper Networks
Juniper Networks challenges the status quo with products, solutions and services that transform the economics of networking. Our team co-innovates with customers and partners to deliver automated, scalable and secure networks with agility, performance and value. Additional information can be found at Juniper Networks (www.juniper.net) or connect with Juniper on Twitter and Facebook.
Juniper Networks and Junos are registered trademarks of Juniper Networks, Inc. in the United States and other countries. The Juniper Networks and Junos logos are trademarks of Juniper Networks, Inc. All other trademarks, service marks, registered trademarks, or registered service marks are the property of their respective owners.
Forward-Looking Statements
Statements in this press release concerning Juniper Networks' business outlook, economic and market outlook, ability to innovate, alignment of strategy and execution, and overall future prospects are forward-looking statements within the meaning of the Private Securities Litigation Reform Act that involve a number of uncertainties and risks. Actual results or events could differ materially from those anticipated in those forward-looking statements as a result of several factors, including, but not limited to, Juniper's ability to successfully define and execute on its strategy; general economic and political conditions globally or regionally; business and economic conditions in the networking industry; and other factors listed in Juniper Networks' most recent report on Form 10-K filed with the Securities and Exchange Commission. All statements made in this press release are made only as of the date set forth at the beginning of this release. Juniper Networks undertakes no obligation to update the information in this release in the event facts or circumstances subsequently change after the date of this press release.