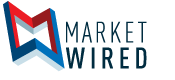 ListenTrust Wins Gold in Two Categories at the 11th Annual Stevie(R) Awards for Sales & Customer Service
Bilingual Contact Center Wins Gold for Contact Center of the Year and Sales Representative of the Year, Defeating Multiple Global Competitors
ListenTrust won two Gold Stevie Awards for Contact Center of the Year and Sales Representative of the Year.
Click here for high-resolution version
/EINPresswire.com/ -- PORTLAND, ME--(Marketwired - Mar 7, 2017) - ListenTrust, the leading bilingual contact center for English and Spanish agent services, won two Gold Stevie® Awards, one of the world's most prestigious and coveted business awards for contact centers. ListenTrust was awarded Contact Center of the Year and Sales Representative of the Year.
Being recognized as Contact Center of the Year is an esteemed achievement for ListenTrust. The company submitted a nomination highlighting a successful client case study and a year of growth in English customer service and inbound direct response services. The case study illustrated ListenTrust's strategy to combine an inbound sales solution with a revenue generating customer service approach, which helps clients realize an increased return on investment.
Sales agent, Carlos Ortega, won a Gold Stevie for Sales Representative of the Year based on his sales performance. Ortega's sales increased by 44%, his conversions increased from 51% to 64% and his upsell percentage increased from 79% to 90%.
"It is such an honor to be recognized by the prestigious Stevie Awards, especially as Contact Center of the Year," said Craig Handley, CEO and co-founder of ListenTrust. "We are also extremely excited that our agent, Carlos, was recognized for his dedication to improving sales. He is a great asset to our team, and his hard work has contributed immensely to the company's -- and our clients' -- overall success."
This is the first time ListenTrust has been nominated for Contact Center of the Year but it is the third consecutive year that its employees have been nominated for, and won, a Stevie Award. In 2016, Cesar Nevares won Bronze for Contact Center Professional of the Year and in 2015, Manuel Felix won Gold in the same category while Andres Martinez won silver for Contact Center Leader of the Year.
ListenTrust competed against 2,300 nominations from organizations across various industries. The Stevie Awards for Sales & Customer Service are the world's top honors for customer service, contact center, business development and sales professionals. The Stevie Awards organizes several of the world's leading business awards programs including the prestigious American Business Awards(SM) and International Business Awards(SM).
To learn more about ListenTrust, visit www.ListenTrust.com.
About The Stevie Awards
Stevie Awards are conferred in seven programs: the Asia-Pacific Stevie Awards, the German Stevie Awards, The American Business Awards, The International Business Awards, the Stevie Awards for Great Employers, the Stevie Awards for Women in Business and the Stevie Awards for Sales & Customer Service. Stevie Awards competitions receive more than 10,000 entries each year from organizations in more than 60 nations. Honoring organizations of all types and sizes and the people behind them, the Stevies recognize outstanding performances in the workplace worldwide. Learn more about the Stevie Awards at www.StevieAwards.com.
Sponsors and supporters of the 11th annual Stevie Awards for Sales & Customer Service include Sales Partnerships, Inc. and ValueSelling Associates, Inc.
About ListenTrust
ListenTrust is the leading bilingual contact center for English and Spanish agent services with a focus on strengthening the person-to-person connection to improve a customer's experience with a client's brand. Headquartered in Portland, Maine and operating in Mexico, the company employs over 800 agents and provides businesses with contact center services to reach consumers in the United States, Mexico and other countries in Latin America.
ListenTrust offers clients a broad range of services, including inbound and outbound sales, nonprofit fundraising, customer service and lead generation, whether by phone, email, chat or text. Additionally, ListenTrust provides campaign planning, script development and production services in both English and Spanish. With a focus on measurement, training and sales psychology, ListenTrust creates positive interactions with its clients and their customers to maximize revenue and convert them into brand advocates. For more information, please visit ListenTrust.com.
Image Available: http://www2.marketwire.com/mw/frame_mw?attachid=3117009