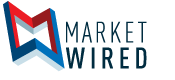 Acclaimed Greater Washington Home Remodeler Wins 8th Consecutive Angie's List Super Service Award
/EINPresswire.com/ -- SPRINGFIELD, VA--(Marketwired - Mar 7, 2017) - Exterior Medics, a Greater Washington home improvement and commercial exterior contractor, has been awarded with the 2016 Angie's List Super Service Award (SSA), reflecting an exemplary year of customer service to members of the local services marketplace and consumer review site in 2016.
The Angie's List SSA is a highly-acclaimed award in the home service industry with strict eligibility requirements. This year, Exterior Medics takes home their eighth SSA for the Roofing and Siding category in the DC market.
"Eight years in a row! When Joe and I started Exterior Medics, we never imagined we'd be where we are today. It goes without saying that our growth, reputation, and quality craftsmanship is owed to our incredible team. Everyone here is dedicated to putting their best foot forward every day. And well, reviews don't lie," said Mark Watson, Co-Founder of Exterior Medics.
Angie's List Super Service Award's strict eligibility requirements include an "A" rating in overall grade, recent grade, and review period grade. The SSA winners must also be in good standing with Angie's List, pass a background check and abide by Angie's List operational guidelines.
 "As Mark has mentioned, we owe our achievements and recognitions to our team! We work as a family to deliver consistent quality work no matter the size or scope of a project. As a home remodeler, we make ourselves extremely available and approachable which keeps our clients happy and earns their trust," said Joe LeVecchi, Co-Founder of Exterior Medics.
Service company ratings are updated daily on Angie's List as new, verified consumer reviews are submitted. Companies are graded on an A through F scale in areas ranging from price to professionalism to punctuality.
About Angie's List
Angie's List helps facilitate happy transactions between more than 4.5 million consumers nationwide and its collection of highly rated service providers in more than 720 categories of service, ranging from home improvement to health care. Built on a foundation of more than 10 million verified reviews of local service, Angie's List connects consumers directly to its online marketplace of services from member-reviewed providers, and offers unique tools and support designed to improve the local service experience for both consumers and service professionals.
About Exterior Medics
Exterior Medics is a premier licensed roofing and home improvement contractor serving Greater Alexandria. Recognized as one of the top 500 remodeling companies in the nation by Qualified Remodeler, Exterior Medics is also an 8-year consecutive Angie's List Super Service awardee and the publisher of the local community and home improvement magazine, House Calls: Your Guide To Greater Washington Living.