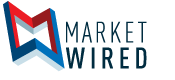 Hupy and Abraham Promotes Attorney Ryan Truesdale
Ryan Truesdale
Click here for high-resolution version
/EINPresswire.com/ -- MILWAUKEE, WI--(Marketwired - March 07, 2017) - The personal injury law firm of Hupy and Abraham has announced Attorney Ryan Truesdale as an addition to its legal team.
Attorney Truesdale joined Hupy and Abraham in 2013 as a law clerk, and was recently promoted to an Associate Attorney for the firm and will be working as a member of the Nursing Home and Neglect division in Milwaukee.
After receiving his Bachelor of Science in clinical laboratory sciences from the University of Wisconsin-Milwaukee in 2009, Attorney Truesdale earned his Juris Doctorate from Marquette University Law School in 2013. Prior to joining Hupy and Abraham, he worked as a legal intern at a variety of institutions, including the Milwaukee County Corporation Counsel.
He is licensed to practice in the state of Wisconsin and is a member of the Wisconsin State Bar Association. In his spare time, Attorney Truesdale is an avid music fan and musician. Hupy and Abraham, S.C. is proud to have Attorney Truesdale begin his legal practice career at the firm.
Hupy and Abraham, S.C.
Founded in 1969 in Milwaukee, Wisconsin, personal injury law firm Hupy and Abraham, S.C. has a proven record of success with large settlements in serious cases, collecting over a billion dollars for more than 70,000 satisfied clients. The firm has a long-established reputation of providing sound legal representation to accident victims, securing fair compensation for its clients and giving back to the community.
With 11 offices located in Wisconsin, Illinois and Iowa, the law firm handles personal injury cases including car accidents, motorcycle accidents, wrongful death, pharmaceutical and medical device class actions and nursing home neglect and abuse cases.
The firm's 24 experienced attorneys are committed to going above and beyond the call of duty for their clients by tirelessly representing them to the best of their ability while being involved in the local community -- from raising funds for local charities to participating in safety and accident prevention initiatives. In the past three years, the firm has donated more than $500,000 to more than 250 worthwhile causes.
Hupy and Abraham, S.C. has received top ratings from a number of national professional organizations for many years and was voted Best Personal Injury Lawyers in 2016, 2015, 2014, 2013, 2012 and 2011 and voted Best Personal Injury Law Firm in 2016, 2014, 2013 and 2012 in another popular poll, and named Best Law Firm in the Milwaukee Journal Sentinel's Top Choice Award in 2015 and 2016. In 2015, the firm was named a Webby Award Honoree in the Best Law Website Category and was honored at the Legal Marketing Association's "Your Honor Awards" for Best Website: Reboot.
Image Available: http://www.marketwire.com/library/MwGo/2017/3/7/11G132369/Images/Ryan_Truesdale-666846aac4cca5dba4de4df0bd335255.jpg