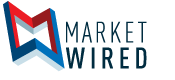 South River Technologies Releases WebDrive 2017
New Security and Performance Enhancements Added to Popular File Access Client
/EINPresswire.com/ -- ANNAPOLIS, MD--(Marketwired - March 07, 2017) - South River Technologies, Inc. (SRT), an innovator in secure file transfer, has released WebDrive 2017, a new version of the popular WebDrive File Access Client. WebDrive 2017 adds productivity benefits, including increased performance, Google Docs support and improved collaboration in OneDrive and Google Drive.
WebDrive enables users to natively access cloud services from their desktop. WebDrive 2017 supports "Shared with Me" folders for OneDrive, OneDrive for Business, and Google Drive. This allows users to easily see files that other users have shared and to effortlessly edit those files from within their familiar desktop applications.
This release also adds a new Service Agreement model, giving customers the option and flexibility to purchase longer durations of service, providing uninterrupted access to technical support and product updates without an annual purchase process.
"Cloud users benefit from easy collaboration and increased productivity. This release of WebDrive is a continuation of our commitment to making file collaboration and document updates simple and productive no matter where files are located," said Michael Ryan, CEO of South River Technologies. "WebDrive now expands this simplicity and productivity to documents that users access through the shared folders."
WebDrive 2017 multi-seat licenses can be used on either Mac or PC platforms. A free mobile version is also included. WebDrive 2017 is available at $39.95 for a single license and as low as $11.40 per seat or less for large corporate licenses. A full-function 20-day free trial is available here.
About South River Technologies
South River Technologies, or SRT, is an innovator in secure file management software. The company's software allows users to access, manage, and share files over the internet in order to automate and streamline business processes and to improve productivity. SRT pioneered the internet drive mapping technology used in WebDrive, which enhances customers' existing applications. Customers in 145 countries use SRT's software to make remote file access and collaboration more efficient for their customers, partners, and distributed workforce. For more information, please visit http://www.southrivertech.com.