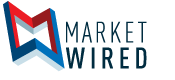 Nascent Health Sciences Hires Esteemed Sweetener Industry Veterans to Further Develop SoPure(TM) Stevia Products
Dr. Alex Woo Joins Nascent as Chief Innovation Officer; Hank Wang Joins as Technical Product Manager
/EINPresswire.com/ -- NEW YORK, NY--(Marketwired - March 07, 2017) - Nascent Health Sciences, LLC, the global provider of SoPure™ Stevia, today announced that Alex Woo, Ph.D. and Hank Wang have joined the Company as Chief Innovation Officer and Technical Product Manager, respectively.
Alex Woo is the founder of W20 Food Innovation, a boutique food technology firm. He specializes in creating "better foods", with niche expertise in taste and smell neuroscience and plant-based ingredient technologies. His illustrious career spans more than 30 years in the food science industry, having held various R&D leadership positions with Pepsi, Starbucks, Cargill and Wrigley.
Dr. Woo's work is highly regarded within the food and beverage industry. His studies include understanding how the body's senses work together to process "flavors", allowing sugar to be removed from a product while still maintaining its sweet taste. He recently gave his presentation entitled "Simply Sweet: Updates on How to Make Foods and Beverages Sweeter with Sight, Smell, Sound and Touch" at the 2016 Sweetener Systems Trends & Technologies Conference.
As Nascent's Chief Innovation Officer, Dr. Woo is using his expertise to drive scientific discovery to further develop and enhance SoPure™ Stevia products. His primary research on the interaction of steviol glycosides and sugar reduction adds a key component to developing a balanced sweetener taste profile to meet current and future food and manufacturing needs.
Hank Wang joins Nascent following a 17-year career with Kraft Heinz, where he most recently served as Manager/Associate Principal Engineer of the beverages business unit. His extensive experience focuses on product and process development, with technical expertise in high intensity sweeteners, powdered ingredients and scale-up commercialization.
In his role as Technical Product Manager, Mr. Wang is responsible for driving product innovations that are aligned with market trends. His vast technical background provides him with the ability to bridge the communication gap between customers and development teams, providing insight into new approaches and technical capabilities that shorten product development time and yield improved results.
"The additions of Alex and Hank to the Nascent management team reinforces our commitment to providing our global customers the highest quality, best tasting stevia products," said Michael Chen, Vice President of Operations. "We are thrilled to be able to leverage the high caliber of experience these two industry professionals offer as we continue to expand the SoPure™ Stevia brand."
Dr. Woo holds a Ph.D. in Food Science from the University of Wisconsin-Madison. Mr. Wang graduated from Purdue University with a Bachelor of Science in Chemical Engineering.
Visit Nascent at Engredia 2017
Learn more about SoPure™ Stevia at the Nascent Health Sciences booth at Engredia 2017, in Anaheim California, March 10-12. Visit Nascent at Booth #520.
About Nascent
Nascent Health Sciences, LLC, a subsidiary of Zhucheng Haotian Pharm Co., Ltd., is a global leading producer and seller of innovative premium ingredients for the food and health industries. Its flagship products, available in more than 60 countries, are inositol, stevia extracts, including SoPure™ Stevia, and PQQ. The Company's website is www.nascent-health.com. For more information on SoPure™ Stevia, go to www.sopurestevia.com or contact michael@nascent-health.com.