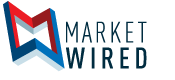 Dark days ahead for British Columbia's grizzly bears
Three Bears Approach by Jim Lawrence
Click here for high-resolution version
/EINPresswire.com/ -- VANCOUVER, BC--(Marketwired - March 07, 2017) - A report issued today by the Board of Inquiry appointed by the recently formed Grizzly Bear Foundation states that the long-term survival of grizzly bears in British Columbia is threatened from a loss of habitat and food sources, as well as the government-sanctioned trophy hunt.
The three person Board of Inquiry's members include Michael Audain, Stuart McLaughlin of West Vancouver and Suzanne Veit of Victoria. In September 2016 they launched public hearings held in Cranbrook, Prince George, Fort Nelson, Prince Rupert, Vancouver and Victoria, as well as receiving advice from many biologists and bear specialists. The Board of Inquiry's 88-page report contains 19 recommendations directed to all levels of government as well as program priorities for the Grizzly Bear Foundation.
"Grizzly bears have lived in our province for at least 50,000 years," says Inquiry Chairman Michael Audain. "But unless we take serious steps now to secure their wilderness home from encroachment by human activities and protect their food sources from the impact of climate change, in a few decades the bears may disappear."
Audain advised that the Inquiry was impressed that British Columbians really seem to care about their grizzly bears. They recognize that these magnificent creatures now only have sustainable populations in the mountains of British Columbia and Alaska, whereas at one time they roamed all over the western and central areas of North America. Biologists call the grizzly bear a keystone species as where the bears thrive the environment is also healthy.
While grizzly hunting is still practiced by a small minority of the British Columbia population, as well as a number of foreign hunters, the vast majority of urban and rural British Columbians would prefer to see the trophy hunt terminated, especially as grizzly bear watching activities are flourishing and attracting a great many international tourists.
The abolition of the trophy hunt is also supported by most of British Columbia's First Nations who have shared deep cultural and spiritual relationships with the bears for thousands of years. As the First Nations gain control of their ancestral lands, the Inquiry anticipates that they will become more active in bear-viewing tourism given the potential this can have for employment opportunities.
The provincial government takes the position that the trophy hunt is sustainable in maintaining a population of around 15,000 grizzly bears, but the Inquiry's members wonder whether the pain and suffering that the bears experience is worth it, especially in terms of the relatively modest revenue that the hunt generates when compared to the growing interest in grizzly-viewing tourism.
The interactions between grizzly bears and human settlements was of particular interest to the Inquiry, since the bears invariably end up the losers. But, as there is now much experience about how bears and people can peacefully co-exist in rural areas, this is something that the Inquiry recommends be broadly disseminated.
"When we embarked on this Inquiry, I was under the impression that the main threat to the survival of the grizzly bears was the annual trophy hunt," says Audain. "While termination of the hunt is clearly essential, grizzly bears face even greater threats from burgeoning human encroachment into their habitat, as well as the loss of essential foods including wild salmon and huckleberries. There are dark days ahead for the province's grizzly bears if British Columbians are unwilling to address these issues and ensure that the bears have a secure home in our province."
"There is nothing wrong with hunting wildlife for food on a sustainable basis and, indeed, hunters have played an important role in conservation activities to maintain this opportunity, but it seems that the great majority of British Columbians will no longer countenance hunters shooting grizzly bears just to mount their heads or pelts on a trophy wall. As a society, I believe that we have grown beyond that," comments Stuart McLaughlin.
Suzanne Veit adds: "The cumulative impacts of habitat loss, insecure food sources, inadequate enforcement of wildlife laws, legal hunting, and the as-yet uncertain impacts of climate change combine to present major challenges to the survival of the grizzly bears. Strong action is needed now to secure their future. How we achieve this will be judged by the world."
The full report is available to view here: http://grizzlybearfoundation.com/report
About Grizzly Bear Foundation
The Grizzly Bear Foundation, based in Vancouver, is Canada's only charity solely dedicated to the long term welfare of grizzly bears. It supports the conservation of grizzlies through research and public education.
Twitter: @grizzlybearfdn
Instagram: @grizzlybearfdn
Facebook: Grizzly Bear Fdn
Website: grizzlybearfoundation.com
Board of Inquiry
Michael Audain, Vancouver, Chairman of Polygon Homes Ltd.
Stuart McLaughlin, West Vancouver, business executive and Chairman of
BC Pavilion Corporation
Suzanne Veit, Victoria, retired British Columbia government deputy minister
Image Available: http://www.marketwire.com/library/MwGo/2017/3/7/11G132324/Images/3_Bears_Approach_by_Jim_Lawrence-4f4d16b51311853286570ff0d3022a81.jpg