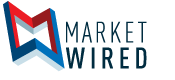 CGT Readers Name Clarkston Consulting Among Top Performers in 2017
/EINPresswire.com/ -- DURHAM, NC--(Marketwired - March 07, 2017) - Clarkston Consulting is proud to have been selected as the Customer Satisfaction Leader within the Consulting category in Consumer Goods Technology's (CGT) annual Readers' Choice survey. This is the eighth time Clarkston Consulting has been honored through CGT's Reader's Choice program, having consistently been recognized as a Top 10 provider of consulting services within the industry.
"As a firm that was founded upon the core principle of providing brilliant client service to our clients, Clarkston Consulting is thrilled to once again be recognized by the readers of CGT. The industry expertise of our people, coupled with our desire and ability to innovate with our clients, allows us to continue to deliver differentiated value to our consumer products clients," said Consumer Products Industry Lead Steve Rosenstock. Since 2004, Clarkston Consulting has garnered specific recognition for its 'Customer Experience' and 'Capabilities in Serving the Mid-Market.'
The annual survey draws on feedback from senior-level executives from consumer goods companies of all sizes to rank service and solution providers. Clarkston Consulting made the list of top solutions providers in the Consulting category, and was ranked Customer Satisfaction Leader in the category.
"Our annual Readers' Choice rankings have become a measurement of quality for the industry," said Peter Breen, editor-in-chief of Consumer Goods Technology. "These companies have clients who will take the time to endorse them through the balloting process. That in itself is a testament to the high level of service they provide."
For more information on the CGT 2017 Readers' Choice Survey, please visit https://consumergoods.com/readers-choice-survey-2017
To find out more about Clarkston Consulting's Consumer Products services, please visit http://clarkstonconsulting.com/industry-focus/consumer-products/
About Clarkston Consulting
Clarkston Consulting provides management, operations and implementation consulting services for life sciences and consumer products companies. Clarkston Consulting has achieved a 15-year average client satisfaction rate of 95% by continuously pushing for success for our clients, our consultants, and our company. For more information, please visit www.clarkstonconsulting.com.

EIN Presswire does not exercise editorial control over third-party content provided, uploaded, published, or distributed by users of EIN Presswire. We are a distributor, not a publisher, of 3rd party content. Such content may contain the views, opinions, statements, offers, and other material of the respective users, suppliers, participants, or authors.