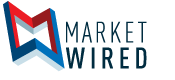 Amplience Provides Digital Content Clarity for 1-800-Contacts
/EINPresswire.com/ -- NEW YORK, NY--(Marketwired - Mar 7, 2017) - Amplience, the Big Content Cloud provider for retailers, today announced that 1-800-Contacts, the largest retailer of contact lenses in the United States, is using its Content Hub and Dynamic Media solutions to manage product content throughout the site.
With an inventory of more than 15 million lenses, 1-800-Contacts must ensure a unified content library and seamless content functionality for desktop and mobile shoppers. The company migrated to the Amplience platform for its flexibility in image and asset management, superior customer support and ability to ensure an efficient implementation.
The Amplience Content Hub integrates all digital content -- editorial, product, image, video and document assets -- into a centralized repository, fueling greater efficiency, collaboration and creativity in the production process. In addition, Content Hub enables brands to eliminate errors and reduce costs. Amplience's Dynamic Media solution provides powerful image management workflows, allowing companies to deliver rich, engaging digital experiences. The technology is also responsive across all traditional and mobile operating systems, ensuring that content functions seamlessly at every touchpoint in the customer journey. 
"1-800-Contacts has a vast product inventory and it's vital that the company has an efficient means for organizing and utilizing this imagery," said James Brooke, CEO and Co-Founder, Amplience. "Amplience is honored to be meeting this need and we look forward to helping the company streamline its approach to digital content."
"We're been incredibly pleased with our Amplience implementation," said Chris Rushton, Director, Ecommerce at 1-800-Contacts. "We went live in just four weeks and, throughout the process, were impressed with both the company's technology and its dedication to customer care. We're just beginning to reap the rewards of their technology and I know the ROI will multiply in the months ahead."
About Amplience
The Amplience Big Content Cloud delivers rich content production, analytics, and publishing capabilities API first, on a single multi-tenanted cloud platform backed by unparalleled 99.99% uptime SLAs. Working with experienced Customer Success and Solutions teams plus detailed Big Content Index benchmarking enables more than 200 of the world's leading brands, including Saks Fifth Avenue, Rag and Bone, and Tumi, to realize measurable content performance improvement. For more information, visit www.amplience.com. 
For further information, please contact:

Kate Finigan
Email Contact
(781) 761-4487

EIN Presswire does not exercise editorial control over third-party content provided, uploaded, published, or distributed by users of EIN Presswire. We are a distributor, not a publisher, of 3rd party content. Such content may contain the views, opinions, statements, offers, and other material of the respective users, suppliers, participants, or authors.