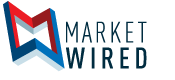 Borrell Award Issued to Entravision's Esteban Lopez Blanco
/EINPresswire.com/ -- NEW YORK, NY--(Marketwired - March 06, 2017) - Esteban Lopez Blanco, Chief Strategy Officer for Entravision Communications Corporation, has been selected as the recipient of Borrell Associates' 2017 Award of Merit for outstanding leadership and innovation in local media. The award was presented today in front more than 300 media executives at Borrell's 8th annual Local Online Advertising Conference at the Grand Hyatt in Manhattan.
"Esteban is one of those internal guiding forces that any company would be lucky to have," said Gordon Borrell, CEO of Borrell Associates. "His work with Entravision's TV and Radio group has made the company a shining example among not only Hispanic media, but all local media, about how to embrace the future and make it their own."
The company's creation of a rich set of interactive solutions, known as Entravision Digital, and several acquisitions played into Borrell's decision to select the company. Lopez Blanco was chosen as the recipient, according to Borrell, because he's provided "both a steady hand and consistent pressure on the company to move in the right direction." Entravision's acquisitions include Pulpo Media and Headway Digital, both providers of digital services focused on U.S. Hispanics and Latin America; investment in Luminar Insights, a big-data solutions provider for the Hispanic market; and Todobebe, a digital content property focused on Latino mothers, and Chanclazo Studios, an animation, branded content and Virtual reality lab.
"We are proud that Borrell is recognizing Esteban's leadership and Entravision's digital transformation," said Walter F. Ulloa, Entravision's Chairman and CEO. "Esteban's knowledge, talent, vision and creativity have been critical to help us craft a more resilient business model of growth, innovation and to become increasingly efficient, data driven and future looking."
"I deeply respect the Borrell organization," said Lopez Blanco. "They have been and will continue to be a beacon of critical thought, research and direction for the whole industry. I am honored to accept this meaningful award, which is also a recognition of the 1,300 Entravision employees that make transformation possible everyday. I am very grateful for Walter's trust and the support of the Entravision team."
Lopez Blanco joins a string of other local media executives who have received the award in prior years, including executives from Nexstar Media Group, McClatchy Co., CBS Local Media, The E.W. Scripps Co., GateHouse Media, Fisher Communications, and Deseret Media. Borrell issues the award annually to an executive who's taken an innovative path to help a local media company and the industry in its digital transformation.
Lopez Blanco joined Entravision in 2010 as Executive Director of Interactive to launch and lead the company's successful interactive and digital initiatives. Since 2013 he has led Entravision's corporate growth, digital and tech strategy, product innovation, and new business development. He also oversees investments, mergers and acquisitions. Prior to joining Entravision, he worked for the United Nations, the World Bank, and was co-founder and CFO of a series of accredited technical educational institutions in California and Florida. He was the founder and CEO of e-Latin Business, a leading Latino internet incubator and investment hedge fund that advised on M&A and served as launching pad for private companies to enter the public markets. Lopez Blanco studied Computer Science at the University of Buenos Aires and holds an Executive MBA with Digital specialization from Cardean University.
For more information on the awards or Borrell Associates, visit www.borrellassociates.com or call 757.221-6641.
ABOUT BORRELL ASSOCIATES INC.
Borrell Associates Inc. is a privately held firm that tracks local advertising and issues forecasts and strategic analysis for U.S., Canadian and U.K. markets. More than 1,200 local media companies subscribe to its data and analyses. Borrell also holds an annual conference focused on digital advertising in New York each spring. The company is headquartered in Williamsburg, Va.
About Entravision Communications Corporation
Entravision Communications Corporation is a leading media company that reaches and engages U.S. Latinos across acculturation levels and media channels, as well as consumers in Mexico. The company's comprehensive portfolio incorporates integrated media and marketing solutions comprised of acclaimed television, radio, digital properties, events, and data analytics services. Entravision has 56 primary television stations and is the largest affiliate group of both the Univision and UniMás television networks. Entravision also owns and operates 49 primarily Spanish-language radio stations featuring nationally recognized talent, as well as the Entravision Audio Network and Entravision Solutions, a coast-to-coast national spot and network sales and marketing organization representing Entravision's owned and operated, as well as its affiliate partner, radio stations. According to comScore Media Metrix®, Entravision's digital operating group, Pulpo, is the #1-ranked online advertising platform in Hispanic reach, and Pulpo's comprehensive media offering, data, and consumer insights lead the industry. Entravision shares of Class A Common Stock are traded on The New York Stock Exchange under the symbol: EVC. www.entravision.com.

EIN Presswire does not exercise editorial control over third-party content provided, uploaded, published, or distributed by users of EIN Presswire. We are a distributor, not a publisher, of 3rd party content. Such content may contain the views, opinions, statements, offers, and other material of the respective users, suppliers, participants, or authors.