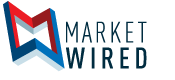 Goodfellow Announce Change to CFO Position March 3rd, 2017
/EINPresswire.com/ -- DELSON, QUEBEC--(Marketwired - Mar 3, 2017) - Goodfellow Inc. (TSE:GDL) announced today that Mr. Pierre Lemoine is no longer employed by the company effective immediately. Mr. Pierre Lemoine was CFO of Goodfellow inc.
Goodfellow Inc. is one of eastern Canada's largest independent re-manufacturers and distributors of lumber and hardwood flooring products. Goodfellow shares trade on the Toronto Stock Exchange under the symbol GDL.