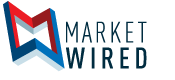 Riley Resources News Release QT Update
/EINPresswire.com/ -- VANCOUVER, BRITISH COLUMBIA--(Marketwired - Mar 1, 2017) - Riley Resources Corp. (TSX VENTURE:RLY.P) ("Riley" or, the "Company"), a Vancouver based Capital Pool Company listed on the TSX Venture Exchange (the "Exchange"), is providing an update on the status of its "Qualifying Transaction" further to its press release of October 14, 2016.
Qualifying Transaction - Update
The Company is pleased to announce that it has received the conditional approval of the Exchange to close its "Qualifying Transaction". The Company previously announced on October 14, 2016 the entry into an exploration and option agreement with MSM Resource LLC ("MSM") pursuant to which the Company was granted a five-year option to acquire MSM's undivided interest in the East Manhattan Wash property (the "Property"), which transaction constitutes the Company's Qualifying Transaction.
The Company is also pleased to announce that it has posted a Filing Statement dated March 1, 2017 on the Company's profile on SEDAR (www.sedar.com) disclosing the details of the Qualifying Transaction and concurrent private placement financing. In addition, the Company has also filed on SEDAR a technical report in respect of the Property.
The Qualifying Transaction is scheduled to close on or before the end of March, 2017 and remains subject to final Exchange approval.
Upon completion of the Qualifying Transaction all shares held by the principals of Riley (as such term is defined in the Exchange's policies) will be held in escrow in accordance with the policies of the Exchange.
Concurrent Private Placement - Update
The Company has received conditional approval to undertake, concurrently with the closing of the Qualifying Transaction, a non-brokered private placement of up to 3,615,254 common shares of the Company at a price of $0.075 per common share for gross proceeds of $271,143.
Further to the Company's press release dated October 14, 2016, the Company has increased the size of the private placement from 3,500,000 common shares to an amount of up to 3,615,254 common shares.
The proceeds of the private placement will be used to fund costs associate with closing the Qualifying Transaction, the proposed work program on the East Manhattan Wash property and for general working capital purposes.
The Company will issue a news release announcing the closing of the Private Placement.
ON BEHALF OF THE BOARD
Riley Resources Corp.
"Todd Hilditch"
CEO and Director
Neither TSX Venture Exchange nor its Regulation Services Provider (as that term is defined in policies of the TSX Venture Exchange) accepts responsibility for the adequacy or accuracy of this release.
This news release does not constitute an offer to sell or a solicitation of an offer to sell any of the securities in the United States. The securities have not been and will not be registered under the United States Securities Act of 1933, as amended or any state securities laws and may not be offered or sold within the United States or to U.S. persons unless registered under the United States Securities Act of 1933 and applicable state securities laws or an exemption from such registration is available.
Forward-Looking Statements
This release contains certain "forward-looking statements" and certain "forward-looking information" as defined under applicable Canadian and U.S. securities laws. Forward-looking statements can generally be identified by the use of forward-looking terminology such as "may", "will", "expect", "intend", "estimate", "anticipate", "believe", "continue", "plans" or similar terminology. Forward-looking statements include, but are not limited to, statements with respect to the completion of the qualifying transaction, the completion of the transactions contemplated by the Qualifying Transaction, the completion of the proposed private placement financing. Forward-looking statements are based on forecasts of future results, estimates of amounts not yet determinable and assumptions that, while believed by management to be reasonable, are inherently subject to significant business, economic and competitive uncertainties and contingencies. Certain of the statements made herein by Riley Resources Corp. are forward-looking and subject to various risks and uncertainties, both known and unknown, many of which are beyond the ability of Riley Resources Corp. to control or predict. Known and unknown factors could cause actual results to differ materially from those projected in the forward-looking statements. Forward-looking information is subject to known and unknown risks and uncertainties that may cause Riley Resources Corp.'s actual results, performance or achievements may be materially different from those expressed or implied by such forward-looking information, and are developed based on assumptions about such risks, uncertainties and other factors set out here in, including but not limited to the inherent risks involved in the exploration and development of mineral properties, the uncertainties involved in interpreting drill results and other exploration data, the potential for delays in exploration or development activities, mine development and production costs, the projected life of the Company's mines, future production levels, the geology, grade and continuity of mineral deposits, the possibility that future exploration, development or mining results will not be consistent with the Company's expectations, accidents, equipment breakdowns, title matters, labor disputes or other unanticipated difficulties with or interruptions in production and operations, fluctuating metal prices, unanticipated costs and expenses, uncertainties relating to the availability and costs of financing needed in the future, the inherent uncertainty of production and cost estimates and the potential for unexpected costs and expenses, commodity price fluctuations, currency fluctuations, regulatory restrictions, including environmental regulatory restrictions and liability, competition, loss of key employees, and other related risks and uncertainties. The Company undertakes no obligation to update forward-looking information except as required by applicable law. Such forward-looking information represents management's best judgment based on information currently available. No forward-looking statement can be guaranteed and actual future results may vary materially. Accordingly, readers are advised not to place undue reliance on forward-looking statements or information
Riley Resources Corp.
Todd Hilditch
CEO and Director
604-443-3831


EIN Presswire does not exercise editorial control over third-party content provided, uploaded, published, or distributed by users of EIN Presswire. We are a distributor, not a publisher, of 3rd party content. Such content may contain the views, opinions, statements, offers, and other material of the respective users, suppliers, participants, or authors.