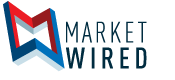 IAGC Congratulates Congressman Ryan Zinke on Senate Confirmation as the 52nd Secretary of the Interior
/EINPresswire.com/ -- HOUSTON, TX--(Marketwired - March 01, 2017) - The International Association of Geophysical Contractors (IAGC) congratulates Congressman Ryan Zinke of Montana on his Senate confirmation as the nation's 52nd Secretary of the Department of the Interior. The IAGC President, Nikki Martin, issued the following congratulatory statement:
"The International Association of Geophysical Contractors (IAGC) congratulates Congressman Zinke on his Senate confirmation as the Secretary of the Department of the Interior. We are excited to work with the new Secretary and look forward to working under his leadership to promote policies that support seismic and other geophysical surveys as a critical part of safe energy exploration and development and reverse the past Administration's unprecedented political decision to deny permit applications for seismic surveys in the U.S. Atlantic OCS.
"We also look forward to working with Secretary Zinke to secure continued exploration in the U.S. Gulf of Mexico and Arctic OCS. Exploration of the OCS is critical to informing the national energy strategy and future OCS leasing decisions as well as the 'expeditious and orderly development' of the nation's oil and gas resources mandated by OCSLA. Geophysical surveys play an essential role in acquiring data necessary to inform long-term national energy policy and to harness our nation's onshore and offshore energy potential."
About the IAGC
The IAGC represents more than 125 member companies worldwide from all segments of the geophysical industry and is the only trade organization solely dedicated to representing the industry. It is the leader in geophysical technical and operations expertise and for more than 45 years, the IAGC has worked to optimize the business and regulatory climate and enhances public understanding to support a strong, viable geophysical industry essential to discovering and delivering the world's energy resources.
Contact:
Gail Adams
Vice President, Communications & External Affairs
gail.adams@iagc.org
713-957-8080 - office
281-702-4201- mobile

EIN Presswire does not exercise editorial control over third-party content provided, uploaded, published, or distributed by users of EIN Presswire. We are a distributor, not a publisher, of 3rd party content. Such content may contain the views, opinions, statements, offers, and other material of the respective users, suppliers, participants, or authors.