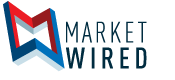 High school students use math to predict future changes at U.S. national parks
Moody's Mega Math Challenge Participants Make Recommendations to the National Park Service on Dealing With Global Change FactorS
Moody's Mega Math (M3) Challenge is an Internet-based mathematical modeling contest for high school juniors and seniors.
Click here for high-resolution version
In recent years, the National Park Service (NPS) has tallied more than 300 million annual visits to sites of the national park system - 417 parks covering more than 84 million acres.
Click here for high-resolution version
M3 Challenge problem author, Dr. Neil Nicholson, hiking at Pictured Rocks National Lakeshore in Michigan's Upper Peninsula.
Click here for high-resolution version
/EINPresswire.com/ -- PHILADELPHIA, PA--(Marketwired - March 01, 2017) - In recent years, the National Park Service (NPS) has tallied more than 300 million annual visits to sites of the national park system -- 417 parks covering more than 84 million acres. These sites range from well-known national parks like Yellowstone and the Grand Canyon, to smaller historic units like the Theodore Roosevelt Birthplace in NYC. Despite being in an era of accelerated technological and digital advancement -- according to Social Media Today, people now spend an average of five years and four months of their lives on social media -- America loves its national parks, as we've seen more than a 17% increase in NPS site visits over the last 20 years.
This weekend, over 1,100 teams comprised of more than 5,100 students from the Digital Generation used their technological prowess to compete in Moody's Mega Math (M3) Challenge, where they used mathematical modeling to make recommendations about the future of our ever-important national parks to the NPS, the federal bureau within the Department of the Interior responsible for managing, protecting, and maintaining all units within the National Park System. According to the NPS, global change factors such as climate are likely to affect park resources and visitor experience in coming years and, as a result, their mission to preserve the natural and cultural resources and values of their system for the enjoyment, education, and inspiration of current and future generations. That's why the NPS was excited to work with M3 Challenge this year.
"The National Park Service is privileged to work with the high school mathematicians in Moody's Mega Math Challenge," says Dr. Rebecca Beavers, Coastal Geology and Adaptation Coordinator at NPS. "These bright, young minds hold the keys to innovative solutions for many environmental concerns, including climate change."
During the intensive M3 Challenge weekend, 11th and 12th grade students from throughout the U.S. spent 14 hours gathering and evaluating data on the changing landscape of our nation's parks, investigating ideas like sea level change risk and the effects of all climate-related events on coastal park sites. First charged with building a mathematical model to determine sea level change risk for five specific parks for the next 10, 20, and 50 years, participants were then tasked with assigning a single climate vulnerability score to any NPS coastal unit. Finally, students used this information to create a new model that predicts long-term changes in visitors for each park, and advise NPS on prioritization of where future financial resources should go.
Organized by the Society for Industrial and Applied Mathematics (SIAM), M3 Challenge gives high school students the opportunity to answer broad questions by applying mathematics and quantifying the related variables, and encourages them to study and pursue careers in science and math.
"I tell my colleagues and students, even though I'm a trained pure mathematician, I believe applied mathematics, and in particular math modeling, will be the 'go-to' hot major on college campuses 10 years from now," says Dr. Neil R. Nicholson, Associate Professor of Mathematics at North Central College, and 2017 M3 Challenge problem author. "There is this push from all areas of life, whether it be politics, science, business -- to justify decisions with some sort of quantification. I look at this as exactly what math modeling does…It truly is an exercise in the liberal arts: understanding, research, validation, communication, application, and use of mathematics."
As academically-rewarding as the M3 Challenge is, with 90 scholarship prizes totaling $150,000 up for grabs from The Moody's Foundation, students can't help but be motivated by the chance to earn some cash to help with college expenses, too. The Challenge is free, requiring only accessibility to the Internet.
After two rounds of judging by professional applied mathematicians over the next eight weeks, six finalist teams will be selected to present their solutions to a panel of mathematical experts at Moody's Foundation headquarters in New York City on April 24. Approximately 90 teams will be recognized with team scholarship prizes, with the champion team receiving $20,000.
"It would be absolutely wonderful to see ideas from M3 Challenge teams become part of the NPS discussion," Nicholson says. "To take ideas from eager, interested high school problem solvers and make meaningful real-world changes to existing systems? That's just cool."
View the complete 2017 problem statement now, and learn more about M3 Challenge.
About the Sponsor
Moody's is an essential component of the global capital markets, providing credit ratings, research, tools and analysis that contribute to transparent and integrated financial markets.
Built on the recognition that a company grows stronger by helping others, The Moody's Foundation works to enhance its communities and the lives of its employees by providing grants and engaging in community service in local neighborhoods. The Moody's Foundation, established in 2002 by Moody's Corporation, partners with nonprofit organizations to support initiatives such as education in the fields of mathematics, finance, and economics, as well as workforce development, civic affairs, and arts and culture. For more information, please visit https://www.moodys.com/Pages/itc003.aspx
About the Organizer
The Society for Industrial and Applied Mathematics (SIAM), headquartered in Philadelphia, Pennsylvania, is an international society of more than 14,000 individual, academic and corporate members from 85 countries. SIAM helps build cooperation between mathematics and the worlds of science and technology to solve real-world problems through publications, conferences, and communities like chapters, sections and activity groups. Learn more at siam.org.
Image Available: http://www.marketwire.com/library/MwGo/2017/3/1/11G131824/Images/M3-c41362a29f5d9e5eb2d62122a58e2114.jpg
Image Available: http://www.marketwire.com/library/MwGo/2017/3/1/11G131824/Images/NPS-e53dfef13ea2b4e5a980a20c8109a085.jpg
Image Available: http://www.marketwire.com/library/MwGo/2017/3/1/11G131824/Images/Neil_R._Nicholson1-83a47cf5a31cb41a9d201b34fc86ca16.jpg