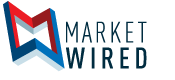 Align Technology Announces Acquisition of Its Invisalign Distributor for the Brazil Market
/EINPresswire.com/ -- SAN JOSE, CA--(Marketwired - February 28, 2017) - Align Technology, Inc. (NASDAQ: ALGN) today announced the acquisition of its distributor Align Technology Do Brasil LTDA. This acquisition enables Align Technology to directly focus on the commercial, marketing, and operational needs of doctors and potential patients Brazil. As part of the acquisition, Align Technology is acquiring a small team of employees who will be based in Sao Paulo, Brazil, where the company has opened its first office in Latin America.
"Brazil is estimated to have approximately 1.4 million new orthodontic case starts each year and employs nearly 20% of world's dentists. As the world's second largest market for cosmetic interventions, Brazil represents a tremendous growth potential for Align. The Latin America region is an emerging market for Align and this acquisition will help establish our leadership position in the region and support our long term growth strategy," said Align Technology Vice President and Managing Director for the Americas, Lynn Pendergrass.
About Align Technology, Inc.
Align Technology is the leader in modern Clear Aligner orthodontics that designs, manufactures and markets the Invisalign® system, which provides dental professionals with a range of treatment options for adults and teenagers. Align also offers the iTero 3D digital scanning system and services for orthodontic and restorative dentistry. Align was founded in March 1997 and received FDA clearance to market the Invisalign system in 1998. Visit www.aligntech.com for more information.
For additional information about the Invisalign system or to find an Invisalign provider in your area, please visit www.invisalign.com. For additional information about the iTero 3D digital scanning system, please visit www.itero.com.

EIN Presswire does not exercise editorial control over third-party content provided, uploaded, published, or distributed by users of EIN Presswire. We are a distributor, not a publisher, of 3rd party content. Such content may contain the views, opinions, statements, offers, and other material of the respective users, suppliers, participants, or authors.