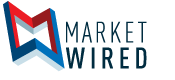 Targeted Microwave Solutions Unveils Commercialization Strategy
/EINPresswire.com/ -- VANCOUVER, BRITISH COLUMBIA--(Marketwired - Feb 28, 2017) - Targeted Microwave Solutions Inc. (TSX VENTURE:TMS)(OTCQX:TGTMF)(FRANKFURT:A2ACNT) ("TMS" or the "Company") announced today its "go-to-market" strategy, as the Company begins to commercialize its recently commissioned WAVEdri® 3.0 industrial drying technology.
TMS is currently pursuing three initial industry segments, in which it believes that its potential customer pipeline is substantial. The Company is currently working collaboratively with a major cat litter/consumer products company in the United States, as well as a number of biofuel producers in the United States, Canada and Europe, and significant coal companies in the United States and China.
"This year, TMS has entered an exciting business development phase. An initial commercialization of the Company's revolutionary and proprietary WAVEdri®3.0 technology will result in a milestone validation event. We are receiving keen interest from potential customers as we explain the positive economics, performance benefits versus conventional technology, and the potential to eliminate polluting emissions. We look forward to receiving our first commercial order in 2017 and demonstrating the value creation potential of this technology to our shareholders," said Dr. James Young, Chief Executive Officer and Chairman of the Board.
TMS is undertaking, or has completed, the following principal steps towards commercialization in each industry:
Industrial Clays (United States)
Continue discussions with a major cat litter consumer products company to deploy WAVEdri® 3.0.
Conduct an advanced continuous testing program (cat litter clays) to confirm efficiency of WAVEdri® 3.0.
Commence testing programs on lithium containing montmorillonite clay with a potential mining customer.
Engineering of optimal plant configuration for a potential customer.
Biomass (United States, Canada and Europe)
Continue partnership discussions with leading engineering firms to establish a potential exclusive supply and build arrangements.
Continue partnership discussions with leading engineering firms to accelerate and increase access to industry clients.
Conduct biomass testing programs on materials from several Biofuel Companies.
Undertake joint economic evaluation with a potential significant customer.
Coal (United States and China)
Introduce WAVEdri® 3.0 as a cleaner coal technology.
Delineation and communication of the substantial benefits of WAVEdri 3.0 to users of Powder River Basin coal, as well as Chinese and Indonesian low-rank coal fired power plants.
Continue to advance current customer discussions to a memorandum of understanding stage.
Continue partnership discussions with leading engineering firms in Asia to establish a potential exclusive supply and build arrangement.
Continue key customer collaboration, via a low-rank coal testing program.
The Company's WAVEdri® technology is being introduced to potential customers by TMS's employees, consultants and joint venture partners during business development visits in the United States, Canada and China. The Company will also tap into the large customer pipeline of partnering engineering firms. The potential market opportunities for the Company's technology are significant, particularly in biomass and coal. The Company plans to continue to develop new channels to aggressively market and deploy its new WAVEdri® technology.
As part of the sales cycle, potential customers have requested various sample tests using the Company's WAVEdri® 3.0 technology. During the material testing program(s), many variables are measured and assessed, including but not limited to: drying performance, energy efficiency, by-product benefits, material handling, emission reduction and capital spend performance. The Company's commercial demonstration plant and testing laboratory in King William, Virginia manages these material testing programs.
The Company expects 2017 to be a milestone year as it works toward reaching commercialization in multiple segments.
On behalf of the Board of Directors,
Dr. James Young, Chief Executive Officer and Chairman
About Targeted Microwave Solutions Inc.
Targeted Microwave Solutions Inc. is a clean technology company that designs and manufactures vertical WAVEdri® microwave reactors to dry and process coal, clay and biomass, including wood fibre. As a global leader in the advancement of microwave technology the Company's mission is to provide the industry with a cleaner and more efficient technology solution, which replaces traditional industrial dryers and kilns, by eliminating toxic emissions, reducing energy requirements and conserving significant amounts of water at a lower capital investment.
The Company's R&D and commercial demonstration plant in King William, Virginia is strategically located near several major industrial clay-based and biofuel manufacturers. The marketing and testing facility in Shanghai, China collects and analyzes material samples from nearby coal power plants and coal mines. The Company is a reporting issuer in Canada and is listed on the following stock exchanges: (TSX VENTURE:TMS)(FRANKFURT:A2ACNT)(OTCQX:TGTMF).
For further information, please visit www.tmsenergy.com or review the Company's public disclosure filing on www.sedar.com.
FORWARD-LOOKING STATEMENTS
This news release contains certain statements which are, or may be deemed to be, "forward-looking statements". Forward-looking statements are statements that address or discuss activities, events or developments that we expect or anticipate may occur in the future. Forward-looking statements consist of statements that are not purely historical and, in this news release, include, without limitation, statements regarding the likelihood of deploying, or completing steps towards deploying, commercial deployment of our technology in the coal, biomass and clay industries, the expected results of our drying tests, the expected benefits and characteristics of our WAVEdri® technology, our ability to tap into the engineering firm customer pipeline, future interest in cleaner coal technologies, potential opportunities for our technology and our expected results in 2017. When used in this news release, words such as "estimates", "expects", "plans", "anticipates", "projects", "will", "believes", "intends", "should", "could", "may" and other similar terminology are intended to identify such forward-looking statements. Forward-looking statements reflect the then-current expectations, beliefs, assumptions, estimates and forecasts of our management. Because forward-looking statements involve known and unknown risks, uncertainties, assumptions and other factors which are difficult to predict, our actual results, performance or achievements or the actual results or performance of the industries and markets in which we operate and intend to operate may be materially different from those anticipated in our forward-looking statements. Forward-looking statements involve significant uncertainties and risks, should not be read as guarantees of future performance or results and will not necessarily be an accurate indication of whether or not such results will be achieved. A number of factors could cause actual results to differ materially from the results discussed in our forward-looking statements, including our ability to obtain all necessary stock exchange approvals, our ability to negotiate and executive definitive documentation and to fulfill any conditions precedent contained therein, the general level of interest to participate in our private placements and such other matters described in our public filings available on SEDAR at www.sedar.com. Accordingly, readers should exercise caution in relying upon our forward-looking statements and we undertake no obligation to publicly revise such statements to reflect subsequent events or circumstances, except as required by law.
Neither the TSX Venture Exchange nor its Regulation Services Provider (as that term is defined in the policies of the TSX Venture Exchange) accepts responsibility for the adequacy or accuracy of this release.