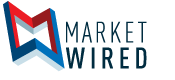 Her Imports Expects to Begin Trading Under the Stock Symbol 'HHER' Effective February 28, 2017
/EINPresswire.com/ -- LAS VEGAS, NV--(Marketwired - Feb 27, 2017) - Her Imports (OTCQB: EZJRD), a leading retailer of human hair extensions and related beauty products, today announced that the Company expects its common stock to begin trading under the new ticker symbol 'HHER' on Tuesday, February 28, 2017.
Barry Hall, Chief Executive Officer of Her Imports, stated, "We are pleased to begin trading under our new stock symbol HHER, which better reflects our recent corporate name change to Her Imports. Our mission is to offer high quality beauty products for women through a unique and intimate customer consultation. In addition to our high quality hair extensions, the one-on-one customer experience and strategic relationships we have with stylists that are specifically experienced in delivering the look the client desires is what sets our brand apart from our competitors. We are dedicated to building value in our business through geographic expansion and innovative products that will offer new and existing customers many beauty options."
About Her Imports:
Her Imports sells human hair extensions and related hair-care and beauty products at retail locations throughout the U.S. and on our Website, www.herimports.com. Additionally, by way of our proprietary eCommerce platform and strategic leveraging of social media buys, we convert prospects into customers while developing long-term personal relationships and loyal customers.
Forward Looking Statements:
Statements in this document contain certain forward-looking statements within the meaning of Section 27A of the Securities Act of 1933 and Section 21E of the Securities Exchange Act of 1934, as amended. These statements are based on many assumptions and estimates and are not guarantees of future performance. These statements may involve known and unknown risks, uncertainties and other factors which may cause the actual results, performance or achievements of EZJR, Inc. to be materially different from future results, performance or achievements expressed or implied by such forward-looking statements. EZJR, Inc. assumes no obligation to update any forward-looking statements as a result of new information, future events or developments, except as required by applicable securities laws. For more information, please refer to EZJR, Inc.'s financial statements as filed with the Securities and Exchange Commission.
Investor Contact:
Valter Pinto / Allison Soss
KCSA Strategic Communications
Phone: (212) 896-1254 / (212) 896-1267
Email: Email Contact / Email Contact

EIN Presswire does not exercise editorial control over third-party content provided, uploaded, published, or distributed by users of EIN Presswire. We are a distributor, not a publisher, of 3rd party content. Such content may contain the views, opinions, statements, offers, and other material of the respective users, suppliers, participants, or authors.