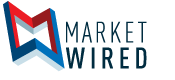 Rauxa Welcomes First Chief Intelligence Officer, Rita Ku
/EINPresswire.com/ -- NEW YORK, NY--(Marketwired - February 27, 2017) - Rauxa, the largest woman-owned independent advertising agency in the U.S., announced Rita Ku as Chief Intelligence Officer, effective immediately. Ku is based out of Rauxa's New York office, where she is tasked with bringing technology, big data, and analytic solutions to life across all Rauxa client relationships. Rauxa is known for guiding clients through a data-first method of decision-making, and is looking to expand data intelligence to become a greater portion of the agency's business going forward.
Most recently, Ku served as Vice President and Group Director of Strategy and Analysis at DigitasLBi in New York. "Rauxa has an exceptional leadership team, and Rita's addition marks our latest investment in data as an essential and differentiated part of our core offering," said Gina Alshuler, Chief Executive Officer, Rauxa. "Rita shares our vision of telling compelling stories through actionable data, and we look forward to having her lead the charge on data-first decision-making for all of our clients."
At DigitasLBi, Ku guided a 14-person team on strategy and analysis for American Express. In this role, she was tasked with establishing analytics as a foundational part of data-led marketing strategies to drive business growth. Prior to this, Ku served as Director of Business Development and Market Insights at Canoe Ventures, a 2008 joint venture between cable companies and brands to create interactive television spots. In this position, Ku's market research work was leveraged in the financial models that were built for the business. Previously, she was at R/GA, where she worked on the SC Johnson business, handling all CRM reporting, testing development, segmentation, and social media listening.
"Rauxa is a unique agency in that it's independent and growing quickly, and has a sophisticated data infrastructure in place to drive informed and impactful work for clients of all sizes," said Ku. "Together, with Gina and the executive team, we are equipping our clients with the insights and technology needed to stay ahead."
For more information on Rauxa, please visit: https://www.rauxa.com/.
About Rauxa:
With a distinct approach of equal parts head, heart, and hustle, Rauxa has been helping brands to acquire and grow customer relationships by all means measurable for 17 years. The company's data-rich approach fuses customer insight with fearless creative to accelerate results for clients, including Gap Inc. and Verizon. The country's largest woman-owned independent advertising agency today, Rauxa is powered by a team of more than 230 marketing professionals in six offices across the country. Find out more at www.rauxa.com.

EIN Presswire does not exercise editorial control over third-party content provided, uploaded, published, or distributed by users of EIN Presswire. We are a distributor, not a publisher, of 3rd party content. Such content may contain the views, opinions, statements, offers, and other material of the respective users, suppliers, participants, or authors.