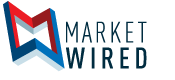 Integrated Asset Management Corp. and IAM Private Debt Group Announce Funding of $40 Million Loan for Fortress Paper
/EINPresswire.com/ -- TORONTO, ONTARIO--(Marketwired - Feb 23, 2017) - Integrated Asset Management Corp. ("IAM") (TSX:IAM) and its private corporate debt group, IAM Private Debt Group ("PDG"), announce the funding on February 2, 2017 of a $40 million loan to Fortress Bioenergy Ltd. ("FBEL"), a wholly owned subsidiary of Fortress Paper Ltd. ("Fortress Paper"). FBEL is the owner and operator of the electricity cogeneration facility located at the Fortress Specialty Cellulose Mill in Thurso, Quebec.
The loan was the first investment made by the IAM Infrastructure Debt Fund. Philip Robson, President of the IAM Private Debt Group, said "with this loan we have launched the investment program for our Infrastructure Debt Fund, taking advantage of our extensive experience in infrastructure lending, having provided financing for toll bridges, wind farms, solar energy, biomass and cogeneration facilities and municipal waste treatment.
We are excited to support another operational bio-energy project in the province of Quebec. Fortress Paper continues to invest in their Thurso, Quebec facilities and we are pleased to be part of the financing team."
Fortress Paper operates internationally in two distinct business segments: dissolving pulp and security paper products. The Company operates its dissolving pulp business at the Fortress Specialty Cellulose Mill located in Canada, which has expanded into the renewable energy generation sector with the construction of a cogeneration facility. The Company operates its security paper products business at the Landqart Mill located in Switzerland, where it produces banknote, passport, visa and other brand protection and security papers.
IAM is one of Canada's leading alternative asset management companies with approximately $2.6 billion in assets and committed capital under management in real estate and private debt.

EIN Presswire does not exercise editorial control over third-party content provided, uploaded, published, or distributed by users of EIN Presswire. We are a distributor, not a publisher, of 3rd party content. Such content may contain the views, opinions, statements, offers, and other material of the respective users, suppliers, participants, or authors.