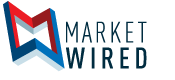 Green EnviroTech Holdings, Corp. Letter to Shareholders
/EINPresswire.com/ -- JAMESTOWN, CA--(Marketwired - Feb 23, 2017) - Green EnviroTech Holdings, Corp. (OTC PINK: GETH) is pleased to announce its achievements in 2016 and the business outlook for 2017 and beyond.
Last year was an extraordinary 12 months in the life of our company. Prior to 2016, the GETH team was dedicated to perfecting viable solutions for processing End of Life Tires and Waste Plastics. Over several years the team never lost their focus on the end game - to build a Processing Solution that would deliver profit for the company and exceptional financial returns to our shareholders. 
In 2016, we turned the corner as we perfected a first generation End of Life Tire Processing Solution that is financially viable and ready for deployment. The last 12 months have been focused on completing all of the complementary steps that are required to make a project fundable, securing partners who can help to deploy our solutions, and engaging with funding institutions who will finance projects in the USA and around the world. 
I joined GETH in 2016 as CEO and President of Smart Fuel Solutions, a majority owned private subsidiary of GETH. I feel enormously blessed to have arrived at the time when my talented colleagues' hard work was coming to fruition. Our team has built the platform upon which I now stand; we have reached this point because of their dedication, fortitude and perseverance. We are set to grow the company in 2017 and beyond. I have outlined below in more detail our achievements in 2016 and the business outlook for 2017 and beyond. I am very proud to be the CEO of GETH and share this letter with you.
Achievements in 2016: Focus - strengthening the foundations
GEN 1 End of Life Tire Processing Solution
1. Secured a process certification from an independent engineering company
2. Confirmed the financial returns from our GEN 1 End of Life Tire Processing Solution
3. Completed engineering designs of our technology for a 33,000 tons per year processing plant
4. Entered into feedstock agreements and end product offtake agreements, which mean that our GEN 1 solution is ready for deployment
5. Engaged in discussions with several different funding institutions to finance multiple projects in USA, in Mexico and around the world. 
Carbon Finishing Plant
1. Defined the strategy for a Centralized Carbon Finishing Plant to service all of our USA Processing Plants
2. Completed engineering design for the Carbon Finishing Plant
3. Purchased a proven system for carbon finishing of reclaimed carbon black
4. Reached agreement on a site in Ohio for the Carbon Finishing Plant
5. Obtained Letters of Intent for the off take of the products from the Carbon Finishing Plant
GETH Management Team
1. Strengthened GETH team with the addition of Chris Bowers as President and CEO; Gary De Laurentiis will continue as Chairman and EVP Business Development
2. Appointed Jim Klein as VP Engineering; Wayne Leggett as VP Finance; Nick Drobac as VP Project Management
GETH Strategic Partners
1. Signed strategic partner agreements with BHP Engineering LLC and Schneider Electric
2. Signed JV agreement with MEAH Global to access project capital and new technologies
3. In discussions with Impulsa Business Accelerator to develop projects in Mexico, Central and South America
Financial strength
1. Converted $2,748,683 of debt into equity, of which $2,433,278 was converted @ $0.50 per share
2. Maintained low cost of operations during development stage
3. Maintained public filings on a timely basis
4. Management continued to fund the company in 2016 and made a major contribution to the acquisition of Carbon Finishing Plant equipment and engineering
I am very pleased with the progress we have made in 2016; we have laid foundations that we believe will let us build plants in the USA and in Mexico and begin to generate revenues in 2017. We are particularly pleased to have achieved the process certification, secured feedstock supply and sourced end product offtake agreements as these are the ingredients that enable funding of a Processing Plant. The GETH team and our strategic partners have done a superb job of advancing the Company strategy over the last 12 months.
Gary De Laurentiis, GETH Chairman added, "I am very proud of the team and what we have achieved in the last 12 months. This is the culmination of many years of hard work and we are on the cusp of achieving revenues and profits for GETH. I would like to thank all of our long term supporters and partners who kept faith with the Company during the tough times we have endured; you have helped us to reach this important point in the evolution of GETH."
Business Outlook for 2017: Set the stage for growth
It is critically important that we continue to make progress in 2017 and our team is committed to achieving our goals. This begins with a rigorous focus on what we need to achieve in the next 12 months. Our goals for 2017 are listed below:
1. Generate revenue
2. Build a Carbon Finishing Plant
3. Build a minimum of one GEN 1 End of Life Tire Processing Plant
4. Strengthen the organization in preparation for growth in 2018
Beyond 2017: Achieve Market Leadership
As we look forward to 2017 and beyond, I am very optimistic about both the short term and long term business outlooks for GETH. Processing of End of Life Tire feedstock represents a multi-billion dollar revenue opportunity. Our 'hub and spoke' and 'copy exact' business models, combined with the deals we are discussing with our funding partners mean that we will be able to scale very quickly. Our goal over the next 5 years is to become the global market leader in processing End of Life Tires. We will pursue an upgrade and generational development strategy to keep ahead of the competition and to maintain and improve the excellent financial performance of GETH plants.
As we deploy our Processing Plants around the world we will look for opportunities within the local communities to stimulate additional economic activity and address environmental and social challenges. Through this approach we will not only clean up the environment but also work to alleviate poverty.
In closing, I am honored to work at this company and with its outstanding people. What they have accomplished during often difficult circumstances has been extraordinary. I would like to publicly recognize their dedication and efforts. I would also like to thank you, our shareholders for your continued support and faith; without you we could not have reached this point. To quote Winston Churchill, "This is not the end, it is not even the beginning of the end; but it is the end of the beginning." We are on the cusp of achieving something incredible.
Sincerely,
/s/ Chris Bowers
President and CEO
Green EnviroTech Holdings Corp.
About GreenEnviroTech Holdings
Green EnviroTech Holdings, Corp. (GETH) is a pioneer in sustainable development. Our mission is to find and implement practical, economical solutions that will clean up the environment. Our technologies will convert waste into valuable products and help to protect the planet.
For more information on GETH:
www.greenenvirotech.com
Forward-Looking Statements
This letter contains forward-looking statements that relate to future events, including our ability to raise capital, or to our future financial performance, and involve known and unknown risks, uncertainties and other factors that may cause our actual results, levels of activity, performance, or achievements to be materially different from any future results, levels of activity, performance or achievements expressed or implied by these forward-looking statements. You should not place undue reliance on forward-looking statements since they involve known and unknown risks, uncertainties and other factors which are, in some cases, beyond our control and which could, and likely will, materially affect actual results, levels of activity, performance or achievements. Any forward-looking statement reflects our current views with respect to future events and is subject to these and other risks, uncertainties and assumptions relating to our operations, results of operations, growth strategy and liquidity. We assume no obligation to publicly update or revise these forward-looking statements for any reason, or to update the reasons actual results could differ materially from those anticipated in these forward-looking statements, even if new information becomes available in the future.
For a discussion of these risks and uncertainties, please see our filings with the Securities and Exchange Commission. Our public filings with the SEC are available from commercial document retrieval services and at the website maintained by the SEC at http://www.sec.gov.
CONTACT INFORMATION
Public Relations and Media Contact:
LCG
Headquarter Office
702.333.4886
www.lcginfo.com