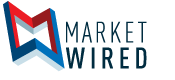 Earth Alive to Ship Soil Activator(TM) for Trials by Canadian Medical Marijuana Growers
/EINPresswire.com/ -- MONTREAL, QUEBEC--(Marketwired - Feb 22, 2017) - Earth Alive Clean Technologies Inc. (CSE:EAC)(CSE:EAC.CN) ("Earth Alive" or the "Company"), a leading Canadian Clean-Tech company, developer and manufacturer of state-of-the-art microbial technology-based products for sustainable agriculture and mining, is pleased to announce it has begun shipping the Company's patent-pending biofertilizer and biostimulant product, Soil Activator™, to multiple licensed producers of medical marijuana in Canada for trials. These licensed marijuana producers will be conducting their own independent trials to validate Earth Alive's own trials (see press release dated May 11, 2015).
Earth Alive's Soil Activator™ is a patent-pending, fully CFIA registered and Ecocert certified organic, non-crop specific, microbial biofertilizer designed to produce more vigorous plants and higher yields by improving nutrient availability in the soil.
Based on the results of previous third-party testing by a licensed medical marijuana grower, plants grown with Soil Activator™ produced 28% more than plants grown with standard fertilizer alone
"The cannabis industry is a fast growing industry in various parts of the world," stated David Gilmour, CEO of Earth Alive. "The emergence of the global medical marijuana field, as well as Health Canada's forecasts for that market to reach $1.3 billion in annual sales by 2024, represents a significant business opportunity for Earth Alive and its biofertilizer technology. Because Soil Activator™ is certified organic, and has already proven to generate higher and better yields in previous cannabis applications, our microbial technology is attracting increased interest from growers who are focused on cultivating organically certified marijuana strains, of high and consistent quality."
About Earth Alive Clean Technologies:
Earth Alive aims to be a key player in world markets of environmentally sustainable industrial solutions. The company works with the latest innovations in microbial technology to formulate and patent innovative products that can tackle the most difficult industrial challenges, once only reserved to environmentally harmful chemicals and additives. The Company is focused on environmental sustainability in the agriculture industry, and 2) dust control for the mining industry.
For additional company information, please visit: www.earthalivect.com
The CSE has neither approved nor disapproved the contents of this press release. The CSE does not accept responsibility for the adequacy or accuracy of this release.
Forward Looking Information
Except for statements of historical fact, this news release contains certain forward-looking statements within the meaning of applicable securities law. Forward-looking statements are frequently characterized by words such as "plan", "expect", "project", "intend", "believe", "anticipate", "estimate" and other similar words, or statements that certain events or conditions "may" occur. Although Earth Alive believes that the expectations reflected in the forward-looking statements are reasonable, there can be no assurance that such expectations will prove to be correct. Such forward-looking statements are subject to risks and uncertainties that may cause actual results, performance or developments to differ materially from those contained in the statements. Except as required under applicable securities legislation, the Company undertakes no obligation to publicly update or revise forward-looking information, whether as a result of new information, future events or otherwise.