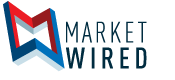 Eco Science Solutions, Inc. Verified to Trade on OTCQB
/EINPresswire.com/ -- MAUI, HI--(Marketwired - Feb 22, 2017) - Eco Science Solutions, Inc. (OTCBB: ESSI), an eco-technology Company providing solutions to the multi-billion dollar health, wellness and alternative medicine industry, today announced that it has been verified to trade on the OTCQB Venture Market.
"As we continue to execute on our business growth plan, it is also important that we continue to focus on activities that further support our growth plan," stated Jeff Taylor, Chief Executive Officer of Eco Science Solutions, Inc. Mr. Taylor continued, "We are pleased with this approval as it is another step upward for us in our ongoing goal to pursue an up-listing onto a larger exchange such as the NASDAQ that would complement our business achievements and milestones."
"Being verified for trading on the OTCQB is significant for us as it reinforces our efforts and ongoing commitment to provide certified reporting of corporate information and being fully compliant so that we provide transparency to existing shareholders and analysts, while also broadening our exposure to new potential shareholders," stated Don Taylor, Chief Financial Officer of Eco Science Solutions, Inc. "During the upcoming quarters, Eco Science Solutions will be working diligently to satisfy the Listings Requirements of The NASDAQ Stock Market, with goals of a successful up-listing when met," continued Mr. Taylor.
Additionally, the Company has engaged OTC Markets to provide their Blue Sky Monitoring Service. Key Benefits of this service include:
Ability to Reach More Investors - Blue Sky compliance is mandatory for the 280,000+ U.S. registered investment advisors to advise, discuss, or recommend a company's stock to their investor clients
Elimination of Research Barriers - Many broker-dealers will not prepare research reports on companies that do not have widespread Blue Sky compliance
Streamlining of Compliance - Ongoing monitoring is provided through a complete analysis of a company's state exemptions, reports on changes in state securities laws that affect Blue Sky, and advance reminders on state filing renewal deadlines


For more information please visit: https://www.otcmarkets.com/services/companies/bluesky-solutions
About Eco Science Solutions, Inc.
With headquarters in Maui, Hawaii, Eco Science Solutions, Inc. is a technology-focused Company targeting the multi-billion dollar health, wellness and alternative medicine industry.
From enterprise software, to consumer applications for daily use, the Company develops technical solutions that empower enthusiasts in their pursuit and enjoyment of building eco-friendly businesses and living healthy lifestyles.
Eco Science's core services span localized communications between consumers and business operators, social networking with like-minded enthusiasts, rich educational content, e-commerce, and rapid delivery of products, all catering to the health-and-wellness lifestyle.
Forward-Looking Statements
Legal Notice Regarding Forward-Looking Statements in this news release that are not historical facts are forward-looking statements that are subject to risks and uncertainties. Forward-looking statements are based on current facts and analyses and other information that are based on forecasts of future results, estimates of amounts not yet determined, and assumptions of management. Forward looking statements are generally, but not always, identified by the words "expects", "plans", "anticipates", "believes", "intends", "estimates", "projects", "aims", "potential", "goal", "objective", "prospective", and similar expressions or that events or conditions "will", "would", "may", "can", "could" or "should" occur. Information concerning oil or natural gas reserve estimates may also be deemed to be forward looking statements, as it constitutes a prediction of what might be found to be present when and if a project is actually developed.
Actual results may differ materially from those currently anticipated due to a number of factors beyond the reasonable control of the Company. It is important to note that actual outcomes and the Company's actual results could differ materially from those in such forward-looking statements. Factors that could cause actual results to differ materially include misinterpretation of data, inaccurate estimates of oil and natural gas reserves, the uncertainty of the requirements demanded by environmental agencies, the Company's ability to raise financing for operations, breach by parties with whom we have contracted, inability to maintain qualified employees or consultants because of compensation or other issues, competition for equipment, inability to obtain drilling permits, potential delays or obstacles in drilling operations and interpreting data, the likelihood that no commercial quantities of oil or gas are found or recoverable, and our ability to participate in the exploration of, and successful completion of development programs on all aforementioned prospects and leases. Additional information on risks for the Company can be found in the Company's periodic filings filed from time to time with US Securities and Exchange Commission at www.sec.gov.

EIN Presswire does not exercise editorial control over third-party content provided, uploaded, published, or distributed by users of EIN Presswire. We are a distributor, not a publisher, of 3rd party content. Such content may contain the views, opinions, statements, offers, and other material of the respective users, suppliers, participants, or authors.