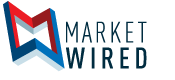 AMD Shares Stage with Leading Game Developers to Showcase the Future of Graphics & Processor Technologies
2nd annual "Capsaicin Live" Webcast during the 2017 Game Developers Conference to contain exclusive looks at the summer's most anticipated PC games and VR experiences
/EINPresswire.com/ -- SUNNYVALE, CA--(Marketwired - Feb 21, 2017) - AMD (NASDAQ: AMD) today announced its second annual "Capsaicin Live" webcast and press event on Tuesday, February 28 at 10:30 AM PT (12:30 PM CT/1:30 PM ET) during the 2017 Game Developer Conference, broadcast live from the famed San Francisco theater district.
Hosted by Radeon Technologies Group's Senior Vice President and Chief Architect, Raja Koduri, the show will be a celebration of PC gaming, the technology steering its future, and the developers who work tirelessly to transform their imaginations into tomorrow's blockbuster games.
The one-hour live event will offer PC gaming enthusiasts and developers around the world a preview of AMD's latest graphics and processor technologies, reveal exciting new details surrounding Vega, and showcase the summer's most anticipated PC and VR games from visionary game developers.
Named after the legendary component in chili peppers that adds an addictive kick to spicy foods, "Capsaicin Live" explores the essence and creative power of the graphics processing unit (GPU), evoking the magic that game and VR developers create every day when they turn raw code into exciting, memorable, and addicting experiences.
A real-time video webcast of the event will be accessible on Radeon.com. A replay of the webcast can be accessed a few hours after the conclusion of the live event on the AMD YouTube channel.
Supporting Resources
About AMD
For more than 45 years AMD has driven innovation in high-performance computing, graphics, and visualization technologies -- the building blocks for gaming, immersive platforms, and the datacenter. Hundreds of millions of consumers, leading Fortune 500 businesses, and cutting-edge scientific research facilities around the world rely on AMD technology daily to improve how they live, work, and play. AMD employees around the world are focused on building great products that push the boundaries of what is possible. For more information about how AMD is enabling today and inspiring tomorrow, visit the AMD (NASDAQ: AMD) website, blog, Facebook and Twitter pages.
AMD, the AMD Arrow logo, Radeon and combinations thereof, are trademarks of Advanced Micro Devices, Inc. Other names are for informational purposes only and may be trademarks of their respective owners.

EIN Presswire does not exercise editorial control over third-party content provided, uploaded, published, or distributed by users of EIN Presswire. We are a distributor, not a publisher, of 3rd party content. Such content may contain the views, opinions, statements, offers, and other material of the respective users, suppliers, participants, or authors.