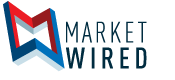 Finalists for 2017 Cojones Awards Announced
Awards Program Recognizes Courageous Marketing Change Agents From Leading Global Brands
/EINPresswire.com/ -- AUSTIN, TX--(Marketwired - Feb 21, 2017) - nFusion, the agency partner for modern technology marketers, today announced the finalists for the fourth annual Cojones Awards, which honors marketers who have exhibited courage and boldness to disrupt the status quo. Finalists were selected by an independent panel of all-star judges. Winners will be selected for outstanding performance in one of five categories. The Finalists by category are below:
1. Inspire - to build authentic brands with a sense of purpose:
Jonathan Mildenhall, CMO, Airbnb (@Mildenhall)
Dave Minifie, Chief Experience Officer, Centene
Norman de Greve, CMO, CVS Health (@ndegreve)
2. Be Bold - to disrupt the status quo and break out of the sea of sameness:
John Dillon, CMO, Denny's (@DillonJohnW)
Jennifer Saenz, CMO, Frito-Lay
Elizabeth Windram, Director, Brand and Advertising, JetBlue (@ESWindram)
Alan Bethke, VP, Marketing, Subaru of America
3. Connect - to deliver meaningful customer experiences seamlessly across channels:
Anne-Marie Kline, CMO, Living Proof (@amkline)
Sarah Marsh, VP, Customer Experience & Engagement, Uniqlo
Richard Marnell, SVP, Marketing, Viking River Cruises (@rmarnell)
Stephanie McMahon, Chief Brand Officer, WWE, Inc. (@StephMcMahon)
4. Innovate - to implement new ways of engaging customer living a digital lifestyle:
5. Transform - to build organizational capabilities to become modern marketers:
Lauren Flaherty, CMO, CA Technologies(@l_flaherty)
Morgan Flatley, CMO, Pepsico Global Nutrition (@MorgsF)
Connie Weaver, Chief Marketing & Communications Officer, TIAA
Clay Stobaugh, CMO, Wiley
Winners will be chosen by the independent panel of judges. The judges for the 2017 Cojones Awards are:
Jennifer Rooney, Editor, Forbes CMO Network
Rob Malcolm, Immediate Past Chair, American Marketing Association
Sheryl Pattek, VP, CMO Executive Partner, Forrester
Peter Krainik, Founder, The CMO Club
Tom Seclow, Partner and Marketing Officer Practice Lead, Spencer Stuart
Denise Karkos, CMO, TD Ameritrade and 2016 Cojones Award Winner
Brian Davidson, SVP, Association of National Advertisers
Finalists will be honored in an awards ceremony on Saturday, March 11 in Austin, Texas at the CMO Club Clubhouse during SXSW. The awards ceremony will be presented by nFusion and supported by Datorama. To request an invitation to the event, visit: http://info.nfusion.com/cojones/rsvp.html
About nFusion
nFusion is a demand generation agency that partners with bold technology marketers to accelerate growth. By developing customer insights, executing performance media and creating compelling content, the Austin-based firm has helped companies like Google, Samsung, Sandisk, Sitecore and Q2ebanking achieve break-through results. nFusion is proud to have been recognized by Ad Age as a Small Agency of the Year in 2014 and winner of a Gold Effie in 2015. Follow nFusion on Twitter, LinkedIn, Facebook or the agency website.
Press Contact:
John Ellett
CEO, nFusion
512.716.7100
Email Contact

EIN Presswire does not exercise editorial control over third-party content provided, uploaded, published, or distributed by users of EIN Presswire. We are a distributor, not a publisher, of 3rd party content. Such content may contain the views, opinions, statements, offers, and other material of the respective users, suppliers, participants, or authors.