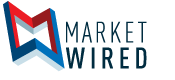 Green Planet Group Reports Third Quarter Financial Results
/EINPresswire.com/ -- TEMPE, AZ--(Marketwired - Feb 21, 2017) - Green Planet Group, Inc. (OTC PINK: GNPG), an emerging leader in green technology, has filed financial statements for the three month period ending December 31, 2016. The Company's three month financial results can be summarized as follows:
Net Loss for this quarter continued to improve for the third consecutive quarter:

First Quarter's loss was $167,225, Second Quarter loss was $59,586, and the current quarter loss was $28,668, which is a reduction of 48% from the prior quarter.

Gross Margin on sales by the Company's XenTx Lubricants subsidiary remained at slightly above 32%.
Selling, General and Administrative expenses were reduced by $22,063, or 35% from the prior quarter.
Cash on Hand increased to $24,600.


A footnote to the recently filed financial results has been included regarding the description of the Company's reserve calculation for its gold placer mining claim in California which is valued at $173 million. It is anticipated that placer mining operations will begin later this year. In addition, the Company's Research and Development costs are significantly reduced as the Healing the Earth, Inc. subsidiary's proof-of-concept Fast Track Growing System design and fabrication is complete and growing fodder, and the business is now transitioning into production as it evolves from development into revenue production.
About Green Planet Group, Inc.
The Company is comprised of four wholly-owned subsidiaries: one operating company and four development companies. XenTx Lubricants, Inc. produces lubricants and additives for gasoline and diesel engines. AAQIS, Inc. is developing a hydrogen generator which greatly reduces hydrocarbon emissions while improving fuel efficiency in internal combustion engines. Green Mining Technologies, Inc. is developing green technologies for the mining of precious metals. The Company's Healing the Earth subsidiary is developing a new Fast Track™ growing system capable of growing vast amounts of fresh, organic food.
Forward-Looking Statements
Certain statements contained herein are "forward-looking" statements (as defined -- Private Securities Litigation Reform Act of 1995). Green Planet Group, Inc. cautions that the statements made in this press release constitute forward-looking statements and no guarantees of future performance and actual results or developments may differ materially from projections in forward-looking statements. Forward-looking statements are based on estimates and opinions of management at time the statements are made.