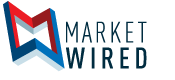 /NOTICE TO DISREGARD - CVM Solutions
/EINPresswire.com/ -- WESTCHESTER, IL--(Marketwired - February 16, 2017) - We are advised by CVM Solutions that journalists and other readers should disregard the news release, "CVM Solutions Helps Oracle Transform Supplier Diversity Program," issued Tuesday, February 7 over Marketwired.

EIN Presswire does not exercise editorial control over third-party content provided, uploaded, published, or distributed by users of EIN Presswire. We are a distributor, not a publisher, of 3rd party content. Such content may contain the views, opinions, statements, offers, and other material of the respective users, suppliers, participants, or authors.