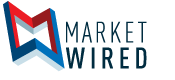 LSU Sports Properties and NeuLion Announce Launch of New LSU Tigers Digital Destination
Responsive redesign of LSUsports.net delivers a mobile first strategy, increased video integration
/EINPresswire.com/ -- PLAINVIEW, NY--(Marketwired - February 16, 2017) - NeuLion, Inc. (TSX: NLN), a leading technology product and service provider specializing in the broadcasting, distribution and monetization of live and on-demand digital video content to Internet-enabled devices, and LSU Sports Properties, the official marketing and multimedia rights holder of the LSU Athletics Department, today announced a mobile first relaunch of the official athletics website of Louisiana State University. NeuLion and LSU Sports Properties have been proud partners since 2005 and collaborated on many successful projects, creating a compelling digital destination for Louisiana State University's passionate fan base.
As part of the partnership extension, NeuLion and LSU Sports Properties enhanced the official athletics website of Louisiana State University, LSUsports.net. The enhanced site delivers a custom and innovative digital experience for LSU fans. Revamped around a mobile first strategy, LSUsports.net features a responsive and aesthetically modern, clean design to improve mobile experiences. Key features include increased video integration, with LSUsports.net LIVE free for fans and accessible through any device, and an enhanced social media integration to drive engagement and improve overall fan experiences.
The NeuLion College Platform, which powers dynamic solutions for over 140 colleges, universities and conferences, combines industry leading content management and product promotion tools with a robust video solution to deliver a service worthy of LSU's ambitions.
"One of our main goals with this generation of LSUsports.net is to deliver consistent LSU Athletics branding and messaging across all devices," said Todd Politz, Director of Digital Media at LSU Sports Properties. "Impressions originating from mobile devices have grown to nearly half of the website's traffic. Considering that volume, this responsive redesign of LSUsports.net was essential in helping our fans and visitors access a vast amount of data with ease."
"We hope to deliver a mobile experience to Tiger fans that they haven't had in the past. Over the past six months, we've been taking steps to create a better online experience for our fan base. The first step was providing free live-streaming audio and video from more than 240 events each season. This relaunch of LSUsports.net is the next step to give Tigers fans more information at their fingertips than ever before."
"We are proud to grow our relationship with an innovative partner such as LSU Sports Properties," said Tim Vargas, Senior Vice President at NeuLion. "LSU is one of the premier athletic departments in the country and together we can deliver a unique and compelling digital experience that matches their goals as an athletic department."
About NeuLion
NeuLion, Inc. (TSX: NLN) offers solutions that power the highest quality digital experiences for live and on-demand content in up to 4K on any device. Through its end-to-end technology platform, NeuLion enables digital video management, distribution and monetization for content owners worldwide including the NFL, NBA, World Surf League, Univision Deportes, Euroleague Basketball and others. NeuLion powers the entire video ecosystem for content owners and rights holders, consumer electronic companies, and third party video integrators through its MainConcept business. NeuLion's robust consumer electronics licensing business enables its customers like Sony, LG, Samsung and others to stream secure, high-quality video seamlessly across their consumer devices. NeuLion is headquartered in Plainview, NY. For more information about NeuLion, visit www.NeuLion.com.
Forward-Looking Statements
Certain statements herein are forward-looking statements and represent NeuLion's current intentions in respect of future activities. Forward-looking statements can be identified by the use of the words "will," "expect," "seek," "anticipate," "believe," "plan," "estimate," "expect," and "intend" and statements that an event or result "may," "will," "can," "should," "could," or "might" occur or be achieved and other similar expressions. These statements, in addressing future events and conditions, involve inherent risks and uncertainties. Although the forward-looking statements contained in this release are based upon what management believes to be reasonable assumptions, NeuLion cannot assure readers that actual results will be consistent with these forward-looking statements. These forward-looking statements are made as of the date of this release and NeuLion assumes no obligation to update or revise them to reflect new events or circumstances, except as required by law. Many factors could cause NeuLion's actual results, performance or achievements to be materially different from any future results, performance or achievements that may be expressed or implied by such forward-looking statements, including: our ability to derive anticipated benefits from the acquisitions of DivX and Saffron Digital; our ability to realize some or all of the anticipated benefits of our partnerships; general economic and market segment conditions; our customers' subscriber levels and financial health; our ability to pursue and consummate acquisitions in a timely manner; our continued relationships with our customers; our ability to negotiate favorable terms for contract renewals; competitor activity; product capability and acceptance rates; technology changes; regulatory changes; foreign exchange risk; interest rate risk; and credit risk. These factors should be considered carefully and readers should not place undue reliance on the forward-looking statements. A more detailed assessment of the risks that could cause actual results to materially differ from current expectations is contained in the "Risk Factors" section of NeuLion's Annual Report on Form 10-K for the fiscal year ended December 31, 2015, which is available on www.sec.gov and filed on www.sedar.com.