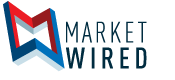 Survey by Bestselling Author Josh Bernoff Names Donald Trump, Wells Fargo Biggest BS Artists of 2016
Josh Bernoff's first Annual Bullsh*tty Awards recognize Tim Cook, Marissa Mayer, Mark Zuckerberg, Dropbox, and Trump Organization for BS speech and writing; Filmmaker Lilly Wachowski and New York Times Lawyer David McCraw recognized with "No Bull" prize for effective communications
/EINPresswire.com/ -- BOSTON, MA--(Marketwired - Feb 16, 2017) - With awards season in full swing, Josh Bernoff, business communications expert and author of Writing Without Bullsh*t, today announced the "winners" of the 2016 Bullsh*tty Awards. 
The Bullsh*tties celebrate the most outrageous statements made by corporate or political spokespeople. Bernoff analyzed some of the worst and dullest examples of corporate and political bullsh*t to narrow the field -- from corporate statements by Samsung, Wells Fargo, Yahoo, United Airlines, Mylan, and Facebook, to political comments from Hillary Clinton, James Comey, the Government of North Korea, and Donald Trump -- with plenty of meaningless platitudes in between. The public then voted on the most egregious examples of bullsh*t communications in each category. The winners of the 2016 Bullsh*tty awards are:
Bullsh*tter of the year (corporate): Wells Fargo
Bullsh*tter of the year (politics): Donald Trump
Most meaningless platitudes in a public statement: Apple CEO Tim Cook, in a message to all employees after the U.S. presidential election
Most disingenuous apology: Donald Trump after being caught on tape bragging about assaulting women
Most over-the-top use of superlatives and intensifiers: Yahoo CEO Marissa Mayer, announcing the company's acquisition by Verizon
Most feckless use of passive voice: Donald Trump, in his speech at the Republican National Convention
Most misleading letter/email to customers or "stakeholders": Dropbox email after it realized that somebody stole 68 million Dropbox passwords
Most outrageous statement in a press release, announcement, or blog post (corporate): Facebook CEO Mark Zuckerberg's statement that fake news on Facebook didn't influence the election
Most outrageous statement in a press release, announcement, or blog post (political or legal): Trump Organization statement on settling the Trump University Lawsuit
Most honest and clear public statement (corporate): Lilly Wachowski, filmmaker, after being outed as trans
Most honest and clear public statement (political or legal): New York Times lawyer David McCraw, responding to the threat of a libel suit


"Clarity in writing and speaking is paramount," said Bernoff. "BS -- speech and writing that shades the facts, deceives, and obfuscates -- is a time-wasting menace." Bernoff estimates that time lost on unclear communications in American companies accounts for $396 billion annually in wasted wages. "By calling out the worst offenders in public BS -- as well as those who communicated clearly in difficult circumstances -- I hope to encourage writers everywhere to choose clarity over BS in their own work every day."
A full list of nominees and winners is available at bullsh*tties.com.
About Josh Bernoff
Josh Bernoff has authored or coauthored four books on business strategy, including the bestseller Groundswell: Winning in a World Transformed by Social Technologies (Harvard Business Press, 2008) and Writing Without Bullsh*t: Boost Your Career by Saying What You Mean (HarperBusiness, 2016). His blog bernoff.com has generated 1.7 million views in its first two years, featuring daily advice and critiques on the topics of clear writing, clear speaking, and political and corporate bullsh*t. Bernoff was previously an analyst and senior vice president, idea development for 20 years at the leading technology research firm Forrester Research.