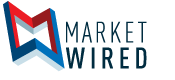 Columbus Gold Grants Stock Options
/EINPresswire.com/ -- VANCOUVER, BRITISH COLUMBIA--(Marketwired - Feb 16, 2017) - Columbus Gold Corp. (TSX:CGT)(OTCQX:CBGDF) announces that it has granted stock options under its incentive stock option plan (the "Options") to its recently hired financial controller for the purchase of up to an aggregate of 50,000 common shares, exercisable at a price of $0.90 per share for a period of 5 years. The options vest quarterly at a rate of 25% per vesting period, with the first vesting period to occur on the date that is three months after the date of grant.
ON BEHALF OF THE BOARD,
Robert F. Giustra, Chairman & CEO

EIN Presswire does not exercise editorial control over third-party content provided, uploaded, published, or distributed by users of EIN Presswire. We are a distributor, not a publisher, of 3rd party content. Such content may contain the views, opinions, statements, offers, and other material of the respective users, suppliers, participants, or authors.