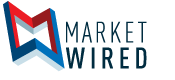 Cleerline Technology Group Wins Best of Show Award at ISE 2017
/EINPresswire.com/ -- AMSTERDAM, NETHERLANDS--(Marketwired - February 16, 2017) - Bringing together the AV industry's best product, service, and educational providers from around the globe, the 2017 Integrated Systems Europe trade show (ISE) featured many new and award-winning products, including Cleerline Technology Group's SSF™ fiber termination kits. Installation magazine, one of the preeminent international publications covering the AV integration market, named Cleerline's SSF™ Basic and SSF™ Professional Termination Kits Best of Show products at ISE last week.
"Given Installation's focus on products, knowledge, and processes that improve AV integration projects from beginning to end, we are very proud to receive their recognition at ISE," says Rick Sant, Cleerline Technology Group Principal. "Cleerline's commitment to making the installer's job easier, more efficient, and more reliable originates from our own experience as integrators. Both the Basic and Professional fiber optic termination kits were designed to keep everything AV pros need to accurately and quickly terminate fiber optic cables every time right at their fingertips."
Both the SSF™ Basic Fiber Termination Kit and SSF™ Professional Fiber Termination Kit include a high-precision wheel cleaver with adjustable blade settings that also captures all cut ends and fiber shards, fiber strippers and Aramid strand scissors, a visual fault locator to ensure accurate terminations, and convenient carrying and storage cases; the Professional Kit includes additional hand tools to facilitate efficient installations of fiber optic cables in any setting -- for more details on each termination and testing kit configuration Cleerline offers, visit the full line-up of kits and tools.
Cleerline Technology Group's commitment to providing the AV industry with the most cutting-edge fiber optic connectivity products plus the knowledge and tools required to deploy them flawlessly has now been recognized by Installation magazine and the market at large -- find out why SSF™ fiber optic products are revolutionary for integrators and end-users alike today for better AV projects tomorrow.
For more information, please visit www.cleerlinefiber.com or contact pr@clrtec.com