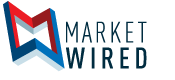 Equian Achieves HITRUST CSF Certification to Further Mitigate Risk in Third Party Privacy, Security and Compliance
HITRUST Certification validates Equian is committed to meeting key healthcare regulations and protecting sensitive private healthcare information
INDIANAPOLIS, IN--(Marketwired - February 16, 2017) - Equian, a payment integrity leader, today announced their AuditPoint platform has earned Certified status for information security by the Health Information Trust (HITRUST) Alliance.
HITRUST CSF Certified status indicates AuditPoint's platform has met industry-defined requirements and is appropriately managing risk, and places Equian in an elite group worldwide that have earned this certification. By including federal and state regulations, standards and frameworks, and incorporating a risk-based approach, the HITRUST CSF helps organizations address these challenges through a comprehensive and flexible framework of prescriptive and scalable security controls.
"I am proud of our staff and our innovative technology achievements," said Scott Mingee, Equian CEO. "The HITRUST CSF is the gold-standard that needs to be met, and we are pleased to be able to achieve this certification showing our commitment to our clients and the industry."
"HITRUST has been working with the industry to ensure the appropriate information protection requirements are met when sensitive health information is accessed or stored in a cloud environment. By taking the steps necessary to obtain HITRUST CSF Certified status, Equian is distinguished as an organization that people can count on to keep their information safe," said Ken Vander Wal, Chief Compliance Officer, HITRUST.
About Equian
Equian is a leading end-to-end payment integrity organization. The company manages over $240 billion in annual claims charges on their innovative platform designed to assist clients by avoiding, identifying, pricing, analyzing clinical codes, and ultimately recovering inaccurate transactions in the complex environments of healthcare, workers' compensation, and property & casualty markets. Equian acts on data to pay the right party, the right amount, at the right time delivering over $1.6 billion in actionable savings throughout the payment spectrum.