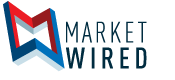 Breaking Games to Feature More Than a Dozen New Tabletop Games and Its Designers at Toy Fair 2017
Booth Number: 6911, First Level
/EINPresswire.com/ -- NETCONG, NJ--(Marketwired - Feb 16, 2017) - Breaking Games, an award-winning game publisher and manufacturer, announced that they will be highlighting over a dozen new tabletop games, along with its designers, in their booth -- Booth 6911, First Level (six booths in a row along the right wall) -- at this year's Toy Fair. Earlier this week, Breaking Games also announced they will be entering the consumer electronics industry with Boogie Dice, the world's first-ever self-rolling dice, and the toy space with Pixel Pals, collectible pixel-art inspired figures.
"We launched at Toy Fair exactly two years ago, and Breaking Games has been going at breakneck speeds ever since," said Shari Spiro, Breaking Games' CEO. "Through it all, we've always worked collaboratively with our independent game designers to help realize their aspirations by publishing and promoting their titles. We have some surprising and fantastic new tabletop games that we're showcasing at this year's Toy Fair -- truly something for everyone." 
NEW 2017 BREAKING GAME TITLES
Q2 2017
Aura
Designer: Michael Orion
Stats: Ages 8+, 2-4 players
MSRP: $25
Aura blends modern mechanics with classic simplicity. Players duel with their own deck of cards, where each suit is shown on the card backs, giving the effect of a visible aura.
The Kings Abbey - Second Edition
Designer: Randy Rathert
Stats: Ages 14+, 1-5 players
MSRP: $60
Players build towers and town buildings, complete crusades, gather resources, and protect against the Dark Ages in this fun and deep strategy game.
Q2 2017 - cont'd.
Asking For Trobils
Designer: Chris Strain
Stats: Ages 10+, 2-7 players
MSRP: $45
Asking for Trobils is a fun, wacky family game, where players are Trobil Hunters in spaceships stopping space pests from destroying planet Paradise.
Q3 2017
Sparkle*Kitty
Designer: Manny Vega
Stats: Ages 6+, 4-8 players
MSRP: $20 (exact price TBD)
Nobody puts princess in a tower! Sparkle*Kitty is an adorably fun, social, and magical spell card game for all ages, sizes and genders.
Trellis
Designer: Teale Fristoe
Stats: Ages 8+, 2-4 players
MSRP:$25 (exact price TBD)
Trellis is a game of Zen and blossoms. Each tile adds more vines and an opportunity to play flowers. First to play all their flowers completes the Trellis.
Flippin Monsters
Designer: Chris Strain
Stats: Ages 8+, 2-4 players
MSRP: $15 (exact price TBD)
A strategic and fun memory and set collection game about catching monsters who like candy and socks.
Expancity
Designer: Alex Cutler-Freese
Stats: Ages 10+, 2-4 players
MSRP: $50 (exact price TBD)
The Skyline's the limit! Expancity has players build a 3D city together, competing to fulfill contracts and have the most valuable buildings.
Dungeons are Dangerous!
Designer: Paul Peterson
Stats: 13+, 3-5 players
MSRP: $25 (exact price TBD)
Players will use their best excuses to avoid another adventure in a treacherous dungeon because ... dungeons ARE DANGEROUS!
Q3 2017 - cont'd
Letter Tycoon: Captains of Industry
Designer: Brad Brooks
Stats: 8+, 2-5 players, requires original Letter Tycoon game
MSRP: $10 (exact price TBD)
In Letter Tycoon: Captains of Industry, players mix and match new rules to the original award-winning, Mensa-selected game, Letter Tycoon, including global tycoon powers, grand skyscrapers and challenging regulations.
Stripes
Designer: Maxine Ekl
Stats: Ages 8+, 3-5 players
MSRP: $20 (exact price TBD)
Players race to be the first to make a single horizontal stripe across seven cards by flipping, shifting, trading, and more.
Q4 2017
Rise of Tribes
Designer: Brad Brooks
Stats: Ages 10+, 2-4 players
MSRP: $40 (exact price TBD)
Players lead their prehistoric tribes to explore new lands, gather resources and discover new tools in an attempt to rise to greatness. Choose to build villages, raid neighbors or maybe even hunt a mammoth.
Treasure Tide
Designer: James O' Connor
Stats: Ages 6+, 2-4 players
MSRP: TBD
Treasure Tide is an arcade-style plunder-pushing game that has players racing to collect the most loot from a wrecked pirate ship. Gather gold, gems and perhaps pieces of the fabled buried treasure map!
Infamous: The Pirate Wars
Designer: Dan Blanchett
Stats: Ages 10+, 2-4 players
MSRP: TBD
Infamous: The Pirate Wars is a strategic card game where you take on the role of history's most notorious rogues. Capture ships, seize cargo, embark on lucrative campaigns, and prey on the vessels of fellow pirates, all in the pursuit of infamy.
BOOGIE DICE AND PIXEL PALS
Launching in fall 2017 launch with an MSRP of $49.99, Boogie Dice is the world's first sound-activated, self-rolling dice. Users simply clap their hands, snap their fingers or bang on the table, and the dice starts to "boogie" by itself. The Boogie Dice app lets users program the dice to change color, roll longer, faster or higher, as well as stop the dice on command.
Breaking Games made its foray this past summer into the toy world with the launch of Pixel Pals, where pixels become plastic and 2D characters turn into 3D entertainment. Available for an MSRP of $25 each, Pixel Pals are collectible pixel art-inspired figures that come in arcade cabinet-styled boxes
"To me, there is nothing better than playing tabletop games -- you laugh, you bond, you compete, you spend quality time with one another," concluded Spiro. "While we've made some amazing accomplishments in just a short amount of time, at the heart of all we do, it's about connecting people in a way that's engaging and meaningful, whether through board games, card games, toys, or dice that actually boogie." 
For more information, please visit:
Toy Fair: Booth 6911, First Level, six booths in a row along the right wall
About Breaking Games
Founded by Shari Spiro of Ad Magic -- manufacturer of Cards Against Humanity, Exploding Kittens, and many more -- Breaking Games is a publishing company dedicated to getting the latest indie games to players' tabletops. In its first two years, Breaking Games developed Mensa Select winners for 2015 and 2016, as well as IndieCade and Tabletop Deathmatch Finalists. They have multiple games in Target stores nationwide, and Miss Spiro was awarded EY's Entrepreneur of the Year 2016 in New Jersey. Breaking Games uber-promotes their game designers because they are the rock stars of tabletop gaming. The designers work directly with the Breaking Games team on design, development, art, and promotion to bring their vision to life. Breaking Games is proud to produce some today's most innovative family, strategy and party games.

EIN Presswire does not exercise editorial control over third-party content provided, uploaded, published, or distributed by users of EIN Presswire. We are a distributor, not a publisher, of 3rd party content. Such content may contain the views, opinions, statements, offers, and other material of the respective users, suppliers, participants, or authors.