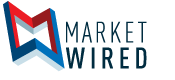 Soles4Souls Celebrates Milestone: 30 Million Pairs of Shoes Collected and Distributed to Those in Need
Soles4Souls team member Taylar Proctor fits a child with a new pair of shoes.
Click here for high-resolution version
/EINPresswire.com/ -- NASHVILLE, TN--(Marketwired - February 16, 2017) - Nashville-based Soles4Souls has just hit a major milestone: the collection and distribution of 30 million pairs of shoes.
Soles4Souls, which recently celebrated its 10-year anniversary, creates jobs and provides relief through the distribution of shoes and clothing around the world. Since 2006, Soles4Souls has collected and distributed 30 million pairs of new and gently used shoes to individuals in 127 countries and all 50 states in the United States. In 2016 alone, the organization estimates Soles4Souls generated more than $20 million in economic impact worldwide.
"This is a huge accomplishment for Soles4Souls and having the opportunity to enjoy it on the heels of our ten-year anniversary is incredibly empowering," said Soles4Souls CEO Buddy Teaster. "I'm extremely proud of all of our team members, as well as our partners all around the world, who have worked so hard to create sustainable economic opportunities and provide much needed relief through the distribution of new and used shoes and clothing."
Every day, because of inadequate footwear, children are prevented from attending school, adults are unable to work, and for some, walking becomes unbearable. But with the help of nearly 1,200 nonprofit partners, both in the U.S. and around the globe, Soles4Souls has successfully provided new shoes and clothing to the people who need them most.
In addition to the collection and distribution of new products, the organization also distributes used shoes and clothing through its micro-enterprise programs, which give entrepreneurs in impoverished countries the ability to start a small business. The micro-enterprise model provides a steady supply of high-quality, low-cost products and the potential for individuals to lift themselves and their families out of poverty.
"The average US citizen throws away 70 pounds of textiles per person, per year, and it's estimated that only 15 percent of that is donated or recycled," said Teaster. "Our micro-enterprise programs not only keep shoes and clothing out of landfills but also creates the potential for real economic change in developing nations."
To learn more about Soles4Souls' mission or to get involved, visit Soles4Souls.org.
About Soles4Souls:
Soles4Souls creates jobs and provides relief through the distribution of shoes and clothing around the world. Since 2006, the organization has distributed more than 30 million pairs of shoes in 127 countries. Soles4Souls collects new and used shoes and clothes from individuals, schools, faith-based institutions, civic organizations and corporate partners, then distributes those shoes and clothes both via direct donations to people in need and to qualified micro-enterprise programs designed to create jobs in poor and disadvantaged communities. Based in Nashville, TN., Soles4Souls is committed to the highest standards of operating and governance. Visit soles4souls.org for more information.
Image Available: http://www.marketwire.com/library/MwGo/2017/2/15/11G130443/Images/US_3-863b03c843fc97bab01ce8bae39ba3fd.jpg