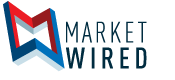 Diet Doc Offers Safer Weight Loss Results For New hCG Diet With Customized Diet Planning
/EINPresswire.com/ -- CASPER, WY--(Marketwired - February 16, 2017) - Despite the fact that nearly 80% of Americans are attempting to eat healthier meals and nearly 20% are dieting actively, obesity rates have been rapidly rising in the U.S. for the last 50 years. In the meanwhile, the weight loss market has reached over $64 billion. With the excessive amounts of fatty foods and sugary drinks in the American diet, weight loss supplements alone may not affect obesity rates much. Nutritional counseling and medical weight loss is a serious option to consider, particularly for overweight and obese individuals who are consistently struggling with weight loss.
In such cases, one weight loss solution that may be recommended is a customized hCG diet plan, which is different from the original Simeons hCG diet. The original hCG diet, also called the Simeons method, was developed in the 1950s and known to be dangerous because it was was practically a starvation diet that limited daily consumption to 500 calories. Diet Doc, a nationally recognized weight loss center, has discouraged the Simeons method since 2009, determining it to be too risky through in-house studies. Since the 1950s, medical experts have managed to better understand hCG and the dietary conditions it necessitates to be safe and effective at the same time. Now, hCG can be applied in a safer, non-harmful setting and the Simeons method is unnecessary and unrecommended. After thorough research over the last several decades, Diet Doc has created a flexible diet program that involves consuming no less than 800 calories (and up to 1250 calories) daily without negatively affecting the rate of rapid weight loss. These high-calorie programs offering safe weight loss are advised for patients considering hCG treatment.
At Diet Doc, patients can get a thorough understanding of the weight loss needs and develop an individualized diet based on their nutritional needs or even their genetics. Genetic testing is particularly recommended as it results in effective weight loss in the long run. All Diet Doc programs, including the hCG diet for moderate to extreme cases, provide a doctor-supervised, customized diet plan.
Instead of encouraging patients to adopt harmful dietary practices with no prior medical knowledge, Diet Doc consults with patients to provide a detailed weight loss plan based on their nutritional needs and medical history. Losing weight with Diet Doc is safe, simple and affordable. Nutrition plans, exercise guidance, motivational support, and dietary supplements are all part of the package. More than 90% of Diet Doc patients lose 20 or more pounds every month.
Patients can get started immediately, with materials shipped directly to their home or office. They can also maintain weight loss in the long-term through weekly consultations, customized diet plans, motivational coaches and a powerful prescription program. With Diet Doc, the doctor is only a short phone call away and a fully dedicated team of qualified professionals is available 6 days per week to answer questions, address concerns and support patients.
Getting started with Diet Doc is very simple and affordable. New patients can easily visit https://www.dietdoc.com to quickly complete a health questionnaire and schedule an immediate, free online consultation.
About the Company:
Diet Doc Weight Loss is the nation's leader in medical, weight loss offering a full line of prescription medication, doctor, nurse and nutritional coaching support. For over a decade, Diet Doc has produced a sophisticated, doctor designed weight loss program that addresses each individual specific health need to promote fast, safe and long term weight loss.
Twitter: https://twitter.com/DietDocMedical
Facebook: https://www.facebook.com/DietDocMedicalWeightLoss/
LinkedIn: https://www.LinkedIn.com/company/diet-doc-weight-loss?trk=biz-brand-tree-co-logo