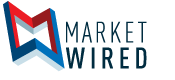 New Klondike Provides Corporate Update/Material Changes
/EINPresswire.com/ -- TORONTO, ON--(Marketwired - February 15, 2017) - New Klondike Exploration Ltd. (NEX BOARD: NK.H) ("New Klondike or the Company") announces that effective today Michael Coulter, Seymour Sears and George Supol have resigned as the Directors of the Company. Messrs. Coulter and Supol have also resigned as the Officers of the Company. As such, the Company has no remaining Officers or Directors.
Effective August 28, 2015 the Company's shares were halted from trading and on August 31, 2015 the Company's shares were suspended from trading on the TSX Venture Exchange (TSXV). The Company's listing was transferred to the NEX board of the TSXV on August 31, 2015 where the Company's shares have continued to be suspended from trading. During April 2016 cease trade orders for the Company's securities were issued by the four provincial jurisdictions where the Company is a reporting issuer due to failure by the Company to file its audited financial statements for the year ended November 30, 2015. The Company is also delinquent in filing its interim financial statements for the three financial quarterly periods during 2016.
As of today the Company has nominal cash; trade liabilities of approximately $69,000; two loans payable of $10,000 owed to a former director and $20,300 owed to Michael Coulter. Management have estimated that the costs associated with preparing its delinquent financial statements; preparing and filing various regulatory filings to revoke cease trade orders; pay outstanding filing fees and penalties; re-instate the Company's comprehensive general liability insurance coverage and to hold a shareholders' meeting will cost approx. $90,000.
The Company presently has 20,415,545 common shares issued and outstanding.
New Klondike is an Ontario focused mineral exploration and development company and holds interests in three Ontario properties consisting of staked and patented mining claims. With the exception of one claim forming part of the Santa Maria property, which will require work before May 9, 2017, all of the Company's other mining claims are presently in good standing and should not require additional work during the next year.
For further information about New Klondike, visit the Company's website at www.newklondike.com, or you may contact Michael Coulter, at 416-368-3332 or by email: info@newklondike.com, until the end of February.
Neither TSX Venture Exchange nor its Regulation Services Provider (as that term is defined in the policies of the TSX Venture Exchange) accepts responsibility for the adequacy or accuracy of this press release.