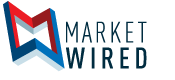 Ginger Beef Corporation Announces Plans to Repurchase Common Shares
/EINPresswire.com/ -- CALGARY, ALBERTA--(Marketwired - Feb 15, 2017) - GB (TSX VENTURE:GB) (the "Corporation" or "Ginger Beef") announces that it has filed with the TSX Venture Exchange a Notice of Intention to Make a Normal Course Issuer Bid which is expected to commence on February 21, 2017 and terminate on February 20, 2018 or the earlier of the date all shares which are subject to the Normal Course Issuer Bid are purchased.
In the opinion of the Board of Directors of Ginger Beef, the market price of the Common Shares of Ginger Beef does not accurately reflect the value of those shares. As a result, the Corporation intends to repurchase Ginger Beef's Common Shares that may become available for purchase at prices, which make them an appropriate use of funds of the Corporation.
Ginger Beef intends to attempt to acquire up to an aggregate of 683,540 of its Common Shares over the next 12-month period, representing approximately 5% of the issued and outstanding Common Shares of Ginger Beef.
Purchases subject to the Normal Course Issuer Bid will be carried out pursuant to open market transactions through the facilities of the TSX Venture Exchange. The Member through which the Normal Course Issuer Bid will be conducted is Raymond James Ltd., Calgary, Alberta. All Common Shares purchased by Ginger Beef under the Normal Course Issuer Bid will be cancelled.
NEITHER THE TSX VENTURE EXCHANGE NOR ITS REGULATION SERVICES PROVIDER (AS THAT TERM IS DEFINED IN THE POLICIES OF THE TSX VENTURE EXCHANGE) ACCEPTS RESPONSIBILITY FOR THE ADEQUACY OR ACCURACY OF THIS RELEASE.
Stanley Leung
President and Chief Executive Officer
Telephone: (403) 272-8088
Facsimile: (403) 234-0688
Email: gingerbeef00@hotmail.com