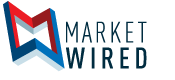 EEStor Adopts 20% Fixed Stock Option Plan
/EINPresswire.com/ -- TORONTO, ONTARIO--(Marketwired - Feb 15, 2017) - EEStor Corporation (TSX VENTURE:ESU) ("EEStor" or the "Company") announced today that its Board of Directors has adopted an amended and restated stock option plan (the "New Plan") which converts the prior 10% rolling plan into a 20% fixed stock option plan. Pursuant to the New Plan, options to acquire an aggregate of 20,407,350 common shares may be granted to Eligible Persons (as such term is defined in the New Plan) from time to time. The purpose of the New Plan is to enhance the Company's ability to compensate employees, officers, consultants and directors by means other than cash incentives.
The New Plan is subject to the approval of the TSX Venture Exchange and disinterested shareholders of the Company, and will be presented for approval at the Company's upcoming annual meeting scheduled to be held on March 28, 2017.
About EEStor Corporation
The Company's mission is to be the provider of leading edge electrical energy storage and related capacitor technologies. The Company operates on the principle and belief that a fundamental breakthrough in energy storage will be the catalyst for positive environmental and economic change globally. The Company's current business strategy is focused on licensing and partnership opportunities across a broad spectrum of industries and applications building on its recent technology achievements related to capacitors.
The Company holds an approximate 71.3% as-converted equity and voting interest and certain technology rights to a solid-state capacitor and related energy storage technologies currently under development by EEStor, Inc. The acquisition of the controlling interest in EEStor Inc. aligned the businesses of both companies and now allows EEStor Corporation to benefit from other revenue streams that should be available to EEStor, Inc., including applications throughout the capacitor industry and not limited to high density energy storage applications.
The Company's success depends on the commercialization of the technology developed by EEStor Inc and there is no assurance that it will be successful in the completion of the various enhancement phases to warrant the anticipated licensing opportunities in the technology. Readers are directed to the "Risk Factors" disclosed in the Company's public filings.
Neither TSX Venture Exchange nor its Regulation Services Provider (as that term is defined in the policies of the TSX Venture Exchange) accepts responsibility for the adequacy or accuracy of this release.