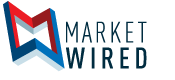 DELSEY visuals unveil brand's Parisian roots
DELSEY unveils their Parisian roots and travel values
Click here for high-resolution version
/EINPresswire.com/ -- PARIS, FRANCE--(Marketwired - February 15, 2017) - DELSEY, the iconic French luggage brand known for seventy years of timeless quality and audacious design, unveils their Parisian roots and travel values with visuals that tell their story.
From DELSEY's inception in 1946, when two French brothers came together to create quality leather camera cases, to the latest collections today, which represent some of the lightest, innovative and most fashionable on the market, DELSEY has remained a reference dedicated to making travel seamless. The Paris design team continues to communicate the story of DELSEY by creating visuals which embody everything the brand represents:
Romance and connection
Bringing people together is what travel is all about. DELSEY visuals express the feelings of love, joy and celebration inherent in each reunion!
Innovation and design
DELSEY uses their French savoir faire to create the latest travel technology. The visuals show off the streamlined look of each piece, for a little savoir faire that complements any travel look.
Quality and reliability
Timeless quality is inherent in each DELSEY collection. And that means using the lightest materials to create cases that can resist the toughest temperature and pressure that may be encountered during travel. The DELSEY BASTLILE LITE visual features a man jumping on a rooftop, proving DELSEY is not weighing him down!
French roots
From the river Seine which flows through Paris to the cobble stone streets that depict life in France, and the quintessential cafes that line each street, DELSEY visuals bring viewers into life as a Parisian, for one more reminder of DELSEY's heritage.
For more information, visit www.delsey.com.
ABOUT DELSEY: An iconic brand, DELSEY is a French company and a creator of baggage since 1946. For more than 70 years DELSEY has offered consumers cases which bring together quality and audacious design. DELSEY creates ingenious baggage designed to accompany travellers wherever they go and to adapt to all types of journey, both professional and personal. Its strength grounded in its expertise, the brand is behind numerous innovations recognised by important prizes in the design world. DELSEY brings together style and functionality to create products that reflects the personality of each consumer. Today DELSEY is present on five continents and in more than 110 countries. A DELSEY bag is sold every 10 seconds.
Image Available: http://www.marketwire.com/library/MwGo/2017/2/15/11G130477/Images/delsey_roots-cf3266e13845bb049d1f482f8ae3ad94.jpg