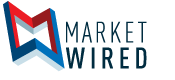 Tractor Supply Hosting FFA Fundraiser Nationwide
FFA Week Donations Support Hundreds of Student-led Agricultural Projects
The Jemison, Alabama FFA chapter used program funding to construct an addition to its animal science lab
Click here for high-resolution version
A community garden in Cedar Springs, Mich. funded by Grants for Growing
Click here for high-resolution version
/EINPresswire.com/ -- BRENTWOOD, TN--(Marketwired - February 15, 2017) - Tractor Supply Company stores across the country will collect donations during National FFA Week to support grants for FFA chapters in their community.
During National FFA Week, Feb. 17 through Feb. 26, Tractor Supply shoppers can donate $1 or more at checkout. Donations will fund the national Grants for Growing Program, which supports local FFA chapters that are making a difference in their communities with unique and sustainable agricultural projects. The program is coordinated through a partnership with the National FFA Foundation and Tractor Supply, the largest rural lifestyle retail store chain in the United States.
"Through the commitment of our loyal customers and team members who raise money for the Grants for Growing program, Tractor Supply is excited to support local FFA chapters that represent America's bright future in agriculture," said Christi Korzekwa, senior vice president of marketing at Tractor Supply Company. "When we invest in FFA students through this program we are making a great investment in the next generation of agricultural leaders."
In 2016, the program's first year, Grants for Growing raised more than $700,000, funding 374 grants supporting projects involving 39,038 students. Notable 2016 grant recipients included the Jemison, Alabama FFA chapter, which used program funding to construct an addition to its animal science lab to house show animals such as pigs, donkeys, rabbits and Texas Longhorn heifers. In Cedar Springs, Michigan, the local FFA chapter built a garden to provide the community with food donations, as well as help students learn more about raising vegetables.
Earlier this year, FFA chapters submitted applications detailing how they will start or expand a project that will benefit their communities and future FFA students. Funds have been requested to purchase vegetation, trees, seed, chickens, feed, mulch and tools, for projects ranging from greenhouses to aquaculture labs.
Winning FFA chapter initiatives will be awarded Grants for Growing in the spring. The minimum competitive grant amount is $500 for chapters. All in-store donations remain within the state in which they were raised.
For more details about the program, visit https://www.ffa.org/grantsforgrowing.
About Tractor Supply Company
Founded in 1938, Tractor Supply Company is the largest rural lifestyle retail store chain in the United States. At December 31, 2016, the Company operated 1,595 Tractor Supply stores in 49 states and an e-commerce website at www.tractorsupply.com. Tractor Supply stores are focused on supplying the lifestyle needs of recreational farmers and ranchers and others who enjoy the rural lifestyle, as well as tradesmen and small businesses. Stores are located primarily in towns outlying major metropolitan markets and in rural communities. The Company offers the following comprehensive selection of merchandise: (1) equine, livestock, pet and small animal products, including items necessary for their health, care, growth and containment; (2) hardware, truck, towing and tool products; (3) seasonal products, including heating, lawn and garden items, power equipment, gifts and toys; (4) work/recreational clothing and footwear; and (5) maintenance products for agricultural and rural use.
Tractor Supply Company also owns and operates Petsense, a small-box pet specialty supply retailer focused on meeting the needs of pet owners, primarily in small and mid-size communities, and offering a variety of pet products and services. At December 31, 2016, the Company operated 143 Petsense stores in 26 states. For more information on Petsense, visit www.petsense.com.
About National FFA Organization
The National FFA Organization is a national youth organization of 649,355 student members as part of 7,859 local FFA chapters in all 50 states, Puerto Rico and the U.S. Virgin Islands. The organization is supported by 225,891 alumni members in 1,934 local FFA Alumni chapters throughout the U.S. The FFA mission is to make a positive difference in the lives of students by developing their potential for premier leadership, personal growth and career success through agricultural education. The National FFA Organization operates under a federal charter granted by the 81st United States Congress and it is an integral part of public instruction in agriculture. The U.S. Department of Education provides leadership and helps set direction for FFA as a service to state and local agricultural education programs. For more, visit the National FFA Organization online at FFA.org and on Facebook, Twitter and the official National FFA Organization blog.
About National FFA Foundation
The National FFA Foundation builds partnerships with industry, education, government, other foundations and individuals to secure financial resources that recognize FFA member achievements, develop student leaders and support the future of agricultural education. Governed by a 19-member board of trustees comprised of educators, business leaders, individual donors and FFA alumni, the foundation is a separately-registered nonprofit organization. About 82 percent of every dollar received by the foundation supports FFA members and agricultural education opportunities. For more, visit FFA.org/Give.
Image Available: http://www.marketwire.com/library/MwGo/2017/2/15/11G130425/Images/20161020_111454-7f41941298229452aad63831242325d8.jpg
Image Available: http://www.marketwire.com/library/MwGo/2017/2/15/11G130425/Images/Community_Garden_July_13_B-064f042e253aa7889b13caeaadc139c8.jpg