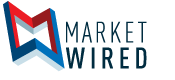 Corps of Engineers Seeks Sources to Provide MILCON SRM Instruction
/EINPresswire.com/ -- HUNTSVILLE, AL--(Marketwired - February 15, 2017) - The Corps of Engineers, Huntsville Center, issued on February 15 a sources sought synopsis to help it identify parties having an interest in and the resources to provide 36 hours of Medical Military Construction (MILCON)/Sustainment, Restoration and Modernization (SRM) (227) instruction.
Interested contractors also must facilitate and include in the instruction case studies and group exercises to encourage meaningful discussions and provide hands-on experience.
The Medical Military Construction (MILCON)/Sustainment, Restoration and Modernization (SRM) (227) provides an overview of the rules and practices that govern the construction of medical health care facilities, from programming through construction and occupancy. A strict set of codes and requirements that the Joint Commission established governs health care facility construction.
The course must include the following types of information:
Code and compliance issues relevant to working in a health care environment
Health care industry fundamentals
Planning, design, and construction process
Patient safety
Project management principles
Medical funding stream
After completing the course, each student should be able to support Medical and SRM project execution as a member of Medical or SRM Project Delivery Teams; will receive the American Society for Healthcare Engineering (ASHE) Healthcare Construction Certificate; and be registered at the ASHE website.
The Corps of Engineers, Huntsville Center will use responses to this sources sought notice to help it determine how to best procure the requirement, which has an applicable North American Industry Classification System (NAICS) code of 813910.
The resulting contract will be for a 1-year base ordering period, with four possible 1-year option periods.
Interested and capable contractors must e-mail Patricia.orr@usace.army.mil and Tondra.R.Madison@usace.army.mil by no later than February 24 the following information:
Organization name, CAGE code, address, e-mail address, Web site address, and telephone number
Business size (number of employees, as well as classification as large or small) and type of ownership
Firm type (e.g., certified 8(a) small business, (8a SB); certified Hub Zone business, (Hub Zone); woman-owned small business, (WOSB); economically disadvantaged WOSB, (ED-WOSB); veteran-owned small business, (VOSB); and/or service disabled veteran owned concern, (SD-VOSB)
Tailored capability statements addressing the particulars of this effort, with appropriate documentation supporting claims of organizational and staff capability (and, if anticipating significant subcontracting or teaming, the administrative and management structure of such arrangements)
To receive the contract contractors also must be registered with the System for Award Management (SAM) database, and have as part of the Registration all current Representations and Certifications.
US Federal Contractor Registration, the world's largest third-party government registration firm, completes the required Registrations on behalf of its clients. It also makes available information about opportunities like this, as well as training on how to locate, research, and respond to opportunities.
For more information, to get started with a SAM registration, or to learn more about how US Federal Contractor Registration can help your business succeed, call 877-252-2700, ext. 1.
We also make available for our clients and for contracting officers our proprietary Advanced Federal Procurement Data Search (AFPDS). Our Advanced Federal Procurement Data Search (AFPDS) gives you in one place instant bid notifications, bid proposal prospecting, and information about government procurement officers. We make this search tool available to clients, as part of our commitment to helping each and every USFCR client succeed and thrive as a government contractor.
For contracting officers, the AFPDS gives them in one place access to a database of available contractors and also a place to post information about opportunities. Contracting officers get free access to AFPDS. We also provide interested contracting officers a list of contractors who may be able to provide a service and/or product that they need.
To learn more about how we can help you succeed as a government contractor, call 877-252-2700, ext. 1.
US Federal Contractor Registration
William Henderson
Marketing Manager
877-252-2700, ext. 750