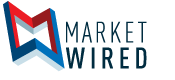 Need a hand doing your taxes?
/EINPresswire.com/ -- OTTAWA, ONTARIO--(Marketwired - Feb 15, 2017) - Tax time is coming, and you may be eligible for help with your taxes through the Community Volunteer Income Tax Program (CVITP)! If you have a modest income and a simple tax situation, volunteers in your community can help you prepare your tax return, free of charge.
The CVITP is a community-based program supported by the Canada Revenue Agency that has been helping Canadians do their taxes for the last 46 years. Last year, nearly 2,400 community organizations and more than 15,000 volunteers filed almost 750,000 tax returns on behalf of eligible individuals. Through the dedication of these volunteers, thousands of Canadians met their tax obligations and received tax credits and benefits they were eligible for. These free tax preparation clinics are generally offered from mid-February to the end of April each year, with some organizations offering clinics year-round.
We can help you
The CVITP is available to anyone with a modest income and a simple tax situation, including:
Indigenous peoples;
social assistance recipients;
newcomers to Canada;
persons with disabilities;
homeless persons or housing shelter residents;
seniors; and
students.
CVITP volunteers do not prepare tax returns for those with complex tax situations, such as:
returns for deceased persons;
individuals who file for bankruptcy;
self-employed individuals;
individuals who report capital gains or losses;
individuals who report employment expenses; or
individuals who report business or rental income and expenses.
Learn more
To learn more about the Need a hand campaign, or to find a free tax preparation clinic in your area, go to cra.gc.ca/volunteer or watch this video.
Stay connected
To receive updates on what is new at the Canada Revenue Agency (CRA), you can:
Media Relations
Canada Revenue Agency
613-952-9184