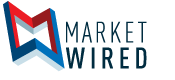 AER escalates enforcement action against Lexin Resources Ltd.
/EINPresswire.com/ -- CALGARY, ALBERTA--(Marketwired - Feb 15, 2017) - The Alberta Energy Regulator (AER) has suspended the licences of all Lexin wells, facilities, and pipelines, requiring the company to cease all production.
Lexin has failed to comply with multiple orders, lacks sufficient staff to manage its more than 1600 sites, and owes more than $1 million in orphan fund levies and administrative fees and more than $70 million in security for its end of life obligations. Repeated attempts by the AER to bring the company into compliance have failed. As a result, the AER has little confidence in Lexin's ability to conduct its operations safely and is taking measures to prevent increasing public safety, environmental, and financial risk.
AER licensees with working interests in any of Lexin's AER-licensed operations are required to secure, shut in, and provide emergency and incident response at those sites. The AER has directed the Orphan Well Association (OWA) to provide care and custody of Lexin sites.
Today, the AER has issued an environmental protection order against Lexin and LR Processing Ltd., an affiliated entity, requiring them to address environmental concerns at the Mazeppa sour gas plant. On August 9, 2016, the AER ordered Lexin and LR Processing to suspend the Mazeppa gas plant and related infrastructure.
Lexin may only resume operations at its AER-licensed properties if the AER provides written approval to do so and will be subject to any terms or conditions the AER deems necessary.
The AER has been advised that equipment has been removed from AER-licensed Lexin properties and has sought a court order to stop this from happening. On February 14, 2017, the Court of Queen's Bench of Alberta issued an interim order prohibiting removal of equipment from Lexin's AER-licensed sites, subject to review of the order by the court on February 17, 2017. If anyone has information about the removal of Lexin equipment over the past six months, please contact the AER's 24-hour emergency and complaint line at 1-800-222-6514.
Copies of the closure order, environmental protection orders, and court order can be found on the AER's Compliance Dashboard.
The Alberta Energy Regulator ensures the safe, efficient, orderly, and environmentally responsible development of hydrocarbon resources over their entire life cycle. This includes allocating and conserving water resources, managing public lands, and protecting the environment while providing economic benefits for all Albertans.
Backgrounder
Action against Lexin Resources Ltd.
The Alberta Energy Regulator (AER) has suspended the AER licences of all Lexin wells (1,380), facilities (81), and pipelines (201) requiring the company to cease all production.
The order has been issued as a result of the AER's concerns about Lexin's ability to responsibly carry out its obligations as a licensee in light of the following:
Number of outstanding noncompliances


Failure to comply with AER-issued orders, including directions to address substance releases


Failure to prove to the satisfaction of the AER that it has a valid entitlement to the right to produce or access select sites


Admission by Lexin that it is unable to provide "proper health and safety overview and measures for [its] sour wells"


Limited number of employees


Failure to pay its proportionate share of both of the 2016 orphan fund levies


Failure to pay its 2016 administration fee


Failure to pay its licensee liability rating security deposit


Closure order
Closure orders, including corporate-wide closure orders, are an available regulatory tool used in escalating enforcement.
The closure will impact 1,380 wells, 81 facilities, and 201 pipeline licences located within the Midnapore, Red Deer, Drayton Valley, Medicine Hat, Grande Prairie, and Bonnyville field centre boundaries.
The AER will grant site access to Lexin's working interest participants to ensure sites are properly shut in. The Lexin sites that do not have working interest participants have been designated as orphans for suspension purposes. The Orphan Well Association (OWA) will secure the sites and provide emergency and incident response.
The AER will consider the transfer of Lexin licences to parties that meet AER transfer requirements, including mineral and surface interests.
Environmental protection order
The environmental protection orders name the directors of Lexin as persons in direct or indirect control at the time of the failures and lay out what is required to address the substance release and protect against further releases.
Compliance history
The AER issued a section 106 declaration naming Lexin directors Michael J. Smith, Jasmina Cezek, and Rob Jennings on January 19, 2017, finding that they were persons in direct or indirect control at the time of the failures, and requiring them to comply with AER orders and pay the debt owed.


On October 25, 2016, Order No. 201610-03 required Lexin to address a hydrocarbon spill at a sour gas facility. Lexin has not complied with this order.


On June 15, 2016, Order No. 201606-02 required Lexin to remove bags of spent catalyst. Lexin has not complied with this order.


On August 9, 2016, Order No. 201608-01 required Lexin to suspend operations at the Mazeppa Facility. Lexin has partially complied with this order.


Effective June 30, 2016, Lexin laid off all but six people to manage their entire operations, which include more than 1660 licenses.


In August 2016, the AER issued closure and abandonment orders against Lexin for expired surface rights (3 wells) and mineral rights (24 wells). Lexin has not complied with these orders.


Lexin has failed to pay $1,188,910.66 for 2016 orphan fund and annual administration levies. The AER has collected $112,659.48 from third parties from garnishment activities.


As of February 2017, Lexin owes $70,101,618.98 in security deposit under the AER liability management program.


In correspondence dated January 31, 2017, Lexin advised the AER that it was unable to provide
"proper health and safety overview and measures for [its] sour wells" beyond February 15, 2017.


Despite AER correspondence directing Lexin not to remove equipment from any sites, AER staff are investigating allegations that equipment is being removed.


Removal of equipment
Pursuant to AER requirements and the corporate closure order, and supported by the February 14 interim court order, no one may remove equipment from a site without AER consent or permission from the court. If they do, that person may be held responsible for the conservation and reclamation of lands. To ensure personal safety and minimize risk to the environment, equipment may only be removed by authorized parties in accordance with AER requirements once suspension or abandonment work has been completed.
Suspended wells
A suspended well is a well that is no longer being operated to produce oil or gas, inject fluids, or dispose of waste and that meets public safety and environmental protection requirements set out in Directive 013. To suspend a well, an operator must take steps to ensure that the well poses no risk to the public and environment while it is inactive, and then inform the AER that the well has been suspended.
Abandoned wells
Wells are abandoned when they are no longer needed for energy development, having reached the end of their economic life or because a licensee's mineral lease has expired. Wells are considered abandoned when they meet the requirements of Directive 020: Well Abandonment.
After many decades of energy development, abandoned wells are common in Alberta. Today there are about 170,000 in Alberta, representing about 37 per cent of all wells in the province.
Through Directive 020, the AER has set requirements for environmental protection and public safety in areas around abandoned wells to ensure that the well is in a safe and secure state and that energy operators can continue to manage any risks. While abandoned wells do not place the environment or public at significant risk, leaks are possible. If an abandoned well begins to leak, the licensee must notify the AER immediately. The licensee is responsible for repairing the leak.
Orphan wells
The OWA manages the suspension and abandonment of orphaned energy wells, facilities, and pipelines, and reclaims the associated sites. The OWA is funded by two annual industry levies. The orphan fund levy amounts are based on the estimated cost of suspension, abandonment, and reclamation activities for the upcoming fiscal year.