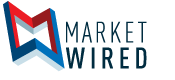 New Colombia Resources Inc. Meets with Environmental Agency to Commence Rock Crushing and Coal Operations at their Guaduas Property
Major road construction project has begun in the area; Company pays taxes on Mining title
/EINPresswire.com/ -- BARRANQUILLA, COLOMBIA--(Marketwired - Feb 15, 2017) - New Colombia Resources, Inc. (OTC PINK: NEWC) ("New Colombia" or the "Company"), a Colombian company listed in the U.S. with premium metallurgical coal properties and medical marijuana operations, is pleased to announce that on Monday, February 13, 2017, they met with the local environmental agency (CAR) in Guaduas to accelerate the issuance of their environmental permit to begin rock and coal mining operations immediately. The Company was very pleased with the outcome of the meeting and anticipates a smooth transition from exploration to mining. The CAR expressed a desire expedite the environmental license quickly now that all protocols are met.
Earlier this month the Company received notice approving the addition of Gravel to their Work Plan for coal, now they need a license from the environmental agency. They will be meeting again with the CAR next week to coordinate another site visit that leads to final approval. The Company is also meeting with road contractors to execute a purchase order to supply road material for this project.
New Colombia Resources has spent the past several years gearing up for a major mining project in Guaduas. The project will begin with rock mining to supply gravel to the local Ruta del Sol, the largest road project in South America. This 1000 km highway system is complete except a 23 km stretch from Guaduas, 3 km from company property, to Villeta. The original plan for this stretch was changed due to conservation issues, then redesigned to interconnect through the area where the Company is setting up mining operations.
Last month construction begun on the San Miguel Interchange which will connect the Ruta del Sol to the Company's property. During a surprise visit to the construction site by Colombia's Vice President Vargas, head of Colombia's infrastructure projects, he reported 34% of the project is complete and on schedule to be finished by May 2018. To see an article about his visit, go to http://www.eltiempo.com/economia/sectores/calzada-faltante-entre-villeta-y-guaduas/16798548
The 23 km being built consists of an 18 Km two lane highway and 5 km of tunnels and bridges which run through the company's mining concessions, which are 6 km from the San Miguel Interchange. The road contractor is obligated to build access roads from the Greenfields where New Colombia has their property to the Ruta del Sol. This is very beneficial to New Colombia since they will use these access roads to haul coal down to the Ruta del Sol. "I invite all shareholders to come down and see this operation. The benefit to our company is immeasurable since we will not only sell building material to build the roads, tunnels, and bridges, but we will use these to haul coal to export terminals next year. The government's redesigned road project saves our company an incredible amount of money on building haul roads adding value to our company," commented John Campo, President of New Colombia Resources.
New Colombia Resources also reports payment of the taxes and insurance policy on their 1186-hectare mining concession, JJF-15481, that they plan to co-develop with interested parties they are negotiating with. The property runs 12 km parallel to the Ruta del Sol. To see the receipt of payment, visit https://drive.google.com/open?id=0BxSKP5j2FlseOGg3Rzc5RmduQW8
The Company would also like to inform shareholders that they expect their 10K to be filed at any time and will be making significant announcements regarding their medical marijuana endeavors afterwards.
On February 3, 2017, New Colombia received notice from the Agencia Nacional de Mineria (ANM) of the APPROVAL of the addition of Gravel to their existing approved Work Plan (PTO) for metallurgical coal. Use the link below to see the notice on ANM's website (see page 30, Contrato de Concession ILE-09551), https://www.anm.gov.co/sites/default/files/atencion_minero/estado_015_del_03_de_febrero_de_2017_bogota.pdf
Now that the PTO has been approved, the company will begin negotiations with the road contractors in the area. Last year the National Infrastructure Agency (ANI) announced the approval of the 23 Km that is needed to complete the 1000 Km Ruta del Sol road project, the largest in South America.
Details of the Work Plan (PTO) include:
Area to Develop: 57.7 hectares
Proven Reserves: 1,999,791 cubic meters (cm3)
Minerals to Extract: Gravel
Exploitation Method: Open Sky
Use of Explosives: Yes, 30% of minerals will be extracted with explosives
Projected Annual Production: 250,000 cm3
Volume of Rock to be Removed: 2,646,094 cm3
Volume of Sterile Material to be Removed: 49,200 cm3
Project Life: 8 years
Machinery to be Used: CAT D-9 Bulldozers, 7 tonne Dump Trucks, Rock Crushing Plant
New Colombia has begun preparations to set up their wholly owned rock crushing plant on site to begin Gravel operations with a projected 1000 m3/day output. They may add another plant to satisfy local demand for building material. To see a financial model of their rock crushing operations visit, https://drive.google.com/open?id=0BxSKP5j2FlseOFE5TVdReGRCUUE
Use this link for a site visit report and Power Point Presentation of their rock crushing operation from an independent Colorado Geological firm, Exploration Services International, https://drive.google.com/open?id=0BxSKP5j2FlseOFBMMTExY29fREk
New Colombia Resources Inc. is a two-pronged company with not only premium coking coal but medical marijuana operations, two of the hottest sectors in today's market. The Company has a joint venture in Colombia, Sannabis, producing medical marijuana products since 2014. New Colombia has hired a production company in Miami and teamed up with a retired World Series MVP to begin marketing some of these products in the U.S. where legal. For a concise independent analysis of New Colombia Resources Inc. visit https://www.insiderfinancial.com/new-colombia-resources-inc-otcmktsnewc-continues-to-run-up-on-two-pronged-strategy/118133/
To view or purchase Sannabis products visit www.sannabis.co. Follow Sannabis on Facebook for photos and testimonials at https://www.facebook.com/sannabis.cannamedicinal
New Colombia Resources, Inc.
New Colombia Resources, Inc. owns vast reserves of premium metallurgical coal mining titles and a medical marijuana joint venture in the Republic of Colombia. They are setting up a rock mining operation to supply the major road and infrastructure projects within miles of their properties. They own 100% of La Tabaquera metallurgical coal mine in Colombia with an estimated 15- 17 million tonnes of reserves. They have an additional 1196 ha. metallurgical coal mining title that they are negotiating to develop with a foreign entity to build a coal fired power plant. New Colombia Resources holds a significant position in Sannabis SAS which legally produces medical marijuana products in the Republic of Colombia, visit www.sannabis.co. For more information on the Company visit www.newcolombiaresources.com
Forward Looking Statements
Forward Looking Statements; This Press Release includes forward-looking statements within the meaning of Section 27A of the Securities Act of 1933 and Section 21E of the Securities Act of 1934. A statement containing works such as "anticipate," "seek," intend," "believe," "plan," "estimate," "expect," "project," "plan," or similar phrases may be deemed "forward-looking statements" within the meaning of the Private Securities Litigation Reform Act of 1995. Some or all of the events or results anticipated by these forward-looking statements might not occur. Factors that could cause or contribute to such differences include financing, the future U.S. and global economies, the impact of competition, and the Company's reliance on existing regulations. New Colombia Resources, Inc. does not undertake any duty nor does it intend to update the results of these forward-looking statements.
Company/Media Contact:
New Colombia Resources, Inc.
John Campo
President/Chairman
(1)-410-236-8200 USA
(57) 318-657-0918 Colombia
jcampo@newcolombiaresources.com