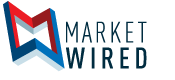 Applied DNA Sciences Builds Recurring Revenue in Synthetic Fiber Market with Third Purchase Order
Order Evidences Continuing Maturation and Penetration of Broader Textile Opportunity; Applied DNA's Molecular Tags Enable Verification of Synthetic Fiber Quality
/EINPresswire.com/ -- STONY BROOK, NY--(Marketwired - February 14, 2017) - Applied DNA Sciences, Inc. ("Applied DNA," "the Company"), (NASDAQ: APDN), a provider of DNA-based supply-chain, anti-counterfeiting and anti-theft technology, product genotyping and product authentication solutions, delivered its third shipment against continuing purchase orders for molecular tags used to protect supply chains for polyethylene terephthalate (PET) man-made fibers (MMF) from master batch to finished goods. With recurring, non-seasonal orders, this synthetics supply chain experience has accelerated contract discussions in progress with other MMF segment manufacturers.
"Molecular tags can be used to track high-quality and high-performance grades of PET, where the specifications are demanding," said Dr. James Hayward, president and CEO of Applied DNA. "Unlike paper or electronic certificates, these 'molecular certificates™' carry the identifying unalterable information in or on the product, thereby providing assurances to governments, and consumers alike. Recycled PET can be verified by the molecular certificate infused within the polymer after the recycling process," he continued. "PET is just one of several polymer families we expect to productize in FY2017."
Concluded Dr. Hayward, "This purchase order highlights continued execution on our strategy to diversify our revenue stream and improve revenue predictability on an annual basis. Together with the recent announcement that Applied DNA will provide SigNature® T DNA products and authentication services to empower textile supply chain security over an extended multi-year period with annual revenue minimums, and a growing asset marking business for automobiles in Europe, our efforts to expand market awareness and drive adoption of our DNA solutions are bearing fruit."
Applied DNA's entry into the MMF category complements the company's growing success in cotton fibers, in which the company has tagged approximately 150 million pounds. The Total Addressable Market (TAM) worldwide for MMFs is roughly 3 times the size of the TAM for cotton. (Chemical Economics Handbook, 2015)
PET has many commercial uses, is available in many grades of quality and performance, and finds applications in medical devices, automotive components, solar cells, bottling and packaging. It is the fourth most-produced polymer globally. When applied in textiles, it is often referred to as "polyester".
PET is one of the most recyclable plastics, a quality that is emphasized in the sustainability strategies of many large manufacturers and global brands, and in the "Circular Economy", a concept being adopted by many commercial and geopolitical ecosystems.
In June 2016, Applied DNA announced the deployment of molecular tags in synthetic fibers during early pilots, which were deemed successful. MeiLin Wan, Applied DNA's Vice President for Textiles said: "Success with one class of MMFs speeds our time-to-market in other synthetic categories. Molecular tags can assure consumers of apparel, foods, and bottled drinks that their purchases are environmentally and ethically sound."
About Applied DNA Sciences
We make life real and safe by providing botanical-DNA based security and authentication solutions and services that can help protect products, brands, entire supply chains, and intellectual property of companies, governments and consumers from theft, counterfeiting, fraud and diversion. Our patented DNA-based solutions can be used to identify, tag, track, and trace products, to help assure authenticity, traceability and quality of products. SigNature® DNA describes the platform ingredient that is at the heart of a family of uncopyable, security and authentication solutions such as SigNature® T and fiberTyping®, targeted toward textiles and apparel, DNAnet® and BackTrac™ for anti-theft and loss prevention, and digitalDNA®, providing powerful track and trace. All provide a forensic chain of evidence, and can be used to prosecute perpetrators. We are also engaged in the large-scale production of specific DNA sequences using the polymerase chain reaction.
Go to adnas.com for more information, events and to learn more about how Applied DNA Sciences makes life real and safe. Common stock listed on NASDAQ under the symbol APDN, and warrants are listed under the symbol APDNW.
Forward-Looking Statements
The statements made by APDN in this press release may be "forward-looking" in nature within the meaning of the Private Securities Litigation Act of 1995. Forward-looking statements describe APDN's future plans, projections, strategies and expectations, and are based on assumptions and involve a number of risks and uncertainties, many of which are beyond the control of APDN. Actual results could differ materially from those projected due to our short operating history, limited financial resources, limited market acceptance, market competition and various other factors detailed from time to time in APDN's SEC reports and filings, including our Annual Report on Form 10-K filed on December 6, 2016, and our subsequent quarterly report on Form 10-Q filed on February 9, 2017, which are available at www.sec.gov. APDN undertakes no obligation to update publicly any forward-looking statements to reflect new information, events or circumstances after the date hereof to reflect the occurrence of unanticipated events, unless otherwise required by law.

EIN Presswire does not exercise editorial control over third-party content provided, uploaded, published, or distributed by users of EIN Presswire. We are a distributor, not a publisher, of 3rd party content. Such content may contain the views, opinions, statements, offers, and other material of the respective users, suppliers, participants, or authors.