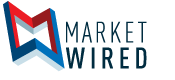 Eco Science Solutions, Inc. Taps Industry Insider for Key Role
/EINPresswire.com/ -- MAUI, HI--(Marketwired - Feb 13, 2017) - Eco Science Solutions, Inc. (OTC PINK: ESSI), an eco-technology Company providing solutions to the multi-billion dollar health, wellness and alternative medicine industry, today announced that it has hired Eric Logan as its Director of Business Development. Mr. Logan is being tasked to lead the Company's business development efforts to source and secure key partnerships and strategic initiatives that support ESSI's execution framework.
"We are pleased to announce the addition of Eric Logan to our team as he possesses a broad network and is well educated in the medicinal cannabis category, which is a key category for us," stated Jeff Taylor, Chief Executive Officer of Eco Science Solutions, Inc. Mr. Taylor continued with, "Mr. Logan brings a sophisticated deal making skill set coupled with fresh perspectives that should benefit and create accretive value for our Company and our shareholders."
"I'm excited to be working with Jeff and Don Taylor, who have laid a vision and foundation that I can focus and drive from," stated Eric Logan. Mr. Logan continued, "I've had the personal pleasure of getting deeply involved in the alternative medicine sector, with a specific interest in the cannabis category, and believe that with all of the recent legislation and on-going consumer support, Eco is positioned very well to take advantage of the upcoming opportunities."
About Eco Science Solutions, Inc.
With headquarters in Maui, Hawaii, Eco Science Solutions, Inc. is a technology-focused Company targeting the multi-billion dollar health, wellness and alternative medicine industry.
From enterprise software, to consumer applications for daily use, the Company develops technical solutions that empower enthusiasts in their pursuit and enjoyment of building eco-friendly businesses and living healthy lifestyles.
Eco Science's core services span localized communications between consumers and business operators, social networking with like-minded enthusiasts, rich educational content, e-commerce, and rapid delivery of products, all catering to the health-and-wellness lifestyle.
Forward-Looking Statements
Legal Notice Regarding Forward-Looking Statements in this news release that are not historical facts are forward-looking statements that are subject to risks and uncertainties. Forward-looking statements are based on current facts and analyses and other information that are based on forecasts of future results, estimates of amounts not yet determined, and assumptions of management. Forward looking statements are generally, but not always, identified by the words "expects", "plans", "anticipates", "believes", "intends", "estimates", "projects", "aims", "potential", "goal", "objective", "prospective", and similar expressions or that events or conditions "will", "would", "may", "can", "could" or "should" occur. Information concerning oil or natural gas reserve estimates may also be deemed to be forward looking statements, as it constitutes a prediction of what might be found to be present when and if a project is actually developed.
Actual results may differ materially from those currently anticipated due to a number of factors beyond the reasonable control of the Company. It is important to note that actual outcomes and the Company's actual results could differ materially from those in such forward-looking statements. Factors that could cause actual results to differ materially include misinterpretation of data, inaccurate estimates of oil and natural gas reserves, the uncertainty of the requirements demanded by environmental agencies, the Company's ability to raise financing for operations, breach by parties with whom we have contracted, inability to maintain qualified employees or consultants because of compensation or other issues, competition for equipment, inability to obtain drilling permits, potential delays or obstacles in drilling operations and interpreting data, the likelihood that no commercial quantities of oil or gas are found or recoverable, and our ability to participate in the exploration of, and successful completion of development programs on all aforementioned prospects and leases. Additional information on risks for the Company can be found in the Company's periodic filings filed from time to time with US Securities and Exchange Commission at www.sec.gov.

EIN Presswire does not exercise editorial control over third-party content provided, uploaded, published, or distributed by users of EIN Presswire. We are a distributor, not a publisher, of 3rd party content. Such content may contain the views, opinions, statements, offers, and other material of the respective users, suppliers, participants, or authors.