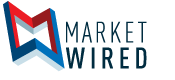 Leading Advisory Firm Institutional Shareholder Services Inc. Supports Plan of Arrangement Between Kiska and Aurico
/EINPresswire.com/ -- VANCOUVER, BC--(Marketwired - February 09, 2017) - Kiska Metals Corporation (TSX VENTURE: KSK) ("Kiska" or the "Company") is pleased to announce that Institutional Shareholder Services Inc. ("ISS"), a leading independent proxy advisory firm which provides voting recommendations to institutional investors, has recommended that securityholders of Kiska vote FOR the resolution to approve the acquisition of Kiska by AuRico Metals Inc. (the "Arrangement") at the upcoming Kiska Special Meeting of Securityholders scheduled for March 1, 2017.
In its February 8, 2017 report, ISS stated: "The Arrangement makes strategic sense as it provides company shareholders immediate and significant premium to the unaffected market price of the company's share. In addition, shareholders will participate in potential up-side and growth opportunities via consideration shares of AuRico, which is expected to benefit from asset diversification as a result of the transaction combining the company's projects and royalties with the advanced stage Kemess project and AuRico's five paying royalties. In light of the significant premium, the favourable market reaction, and the reasonable strategic rationale, shareholder approval of this resolution is warranted."
We encourage all securityholders of Kiska to read the Kiska information circular (the "Circular") for a detailed description of the Arrangement, which was mailed to the securityholders of record as at January 12, 2017 and is available on SEDAR at www.sedar.com. The Board of Directors of Kiska unanimously recommends that Kiska securityholders vote FOR the special resolution to approve the Arrangement, for the reasons set out in the Circular.
Securityholders of Kiska are reminded to vote before the proxy cut-off time of 10:00 a.m. (Vancouver time) on February 27, 2017. If you have any questions or require more information with regard to the procedures for voting, please contact D.F. King Canada, our proxy solicitation agent, toll free in North America at 1-800-301-3998 or call collect outside North America at 1-201-806-7301 or by email at inquiries@dfking.com.
About Kiska
Kiska employs the "Royalty and Project Generator" business model to finance exploration, leverage exploration dollars and data, and preserve shareholder equity. Kiska partners its projects with mining and exploration companies who share its vision and commitment with respect to environmentally and socially responsible mineral exploration and development. Kiska holds a high-quality portfolio of gold and copper projects throughout North America, large technical databases, and an extensive royalty portfolio.
NEITHER THE TSX VENTURE EXCHANGE NOR ITS REGULATION SERVICES PROVIDER (AS THAT TERM IS DEFINED IN THE POLICIES OF THE TSX VENTURE EXCHANGE) ACCEPTS RESPONSIBILITY FOR THE ADEQUACY OR ACCURACY OF THIS RELEASE
Cautionary Statement on Forward-Looking Information
All statements, other than statements of historical fact, contained or incorporated by reference in this news release constitute "forward-looking information" or "forward-looking statements" within the meaning of certain securities laws, including the provisions of the Securities Act (Ontario) and are based on expectations, estimates and projections as of the date of this news release. Forward-looking statements contained in this news release include, without limitation, statements with respect to: any information as to the future financial or operating performance of AuRico and Kiska, the completion of the Arrangement, the expected synergies and benefits of the Arrangement, the completion of the private placement, the "Transaction Highlights", the success of Kiska in its litigation against St. Andrew Goldfields (the "Litigation"), the future price of gold, copper and silver, the estimation of mineral resources, costs and timing of the development of projects and new deposits, success of exploration, currency fluctuations, requirements for additional capital, government regulation of mining operations, and environmental risks. The words "anticipates", "estimates", "expects", "focus", "forecast", "indicate", "initiative", "intend", "model", "opportunity", "option", "plans", "potential", "projected", "prospective", "pursue", "strategy", "study" (including, without limitation, as may be qualified by "feasibility" and the results thereof), "target", "timeline" or variations of or similar such words and phrases or statements that certain actions, events or results "may", "could" or "would", and similar expressions identify forward-looking statements.
Forward-looking statements are necessarily based upon a number of estimates and assumptions that, while considered reasonable by AuRico and Kiska as of the date of such statements, are inherently subject to significant business, economic, regulatory and competitive uncertainties and contingencies. The estimates, models and assumptions of AuRico and Kiska referenced, contained or incorporated by reference in this news release, which may prove to be incorrect, include, but are not limited to, the various assumptions set forth herein and in AuRico's and Kiska's most recently filed Annual Information Forms and Management's Discussion and Analysis as well as: (1) the exchange rate between the Canadian dollar and the U.S. dollar being approximately consistent with assumed levels; (2) certain price assumptions for gold, copper and silver; (3) the results of the Kemess Underground Feasibility Study will be realized within a margin of error consistent with AuRico's expectations; (4) the accuracy of the current mineral resource estimates of the Kemess East project; and (5) access to capital markets, including but not limited to identifying financing options and securing partial project financing for the Kemess project, being consistent with AuRico's current expectations.
Known and unknown factors could cause actual results to differ materially from those projected in the forward-looking statements. Such factors include, but are not limited to: the results of shareholder and regulatory approvals for the Arrangement, the integration of Kiska with AuRico, the quality of the title of Kiska to its assets and the extent of any known, unknown or contingent liabilities of Kiska, the results of the exploration at Kemess East and the accuracy of the mineral resource estimates at Kemess East; relations with First Nations partners and the Province of British Columbia; exploration for additional mineral resource potential; fluctuations in the currency markets; changes in the market valuations of peer group companies, AuRico and Kiska, and the resulting impact on market price to net asset value multiples; changes in various market variables, such as interest rates, foreign exchange rates, gold, copper or silver prices; changes in national and local government legislation, taxation, controls, policies and regulations; political or economic developments in Canada, the United States or elsewhere; business opportunities that may be presented to, or pursued by, us; employee relations; litigation against the Company; the speculative nature of mineral exploration and development including, but not limited to, the risks of obtaining necessary licenses and permits; diminishing quantities or grades of reserves; and contests over title to properties. In addition, there are risks and hazards associated with the business of mineral exploration, development and mining. Many of these uncertainties and contingencies can directly or indirectly affect, and could cause, AuRico's and Kiska's actual results to differ materially from those expressed or implied in any forward-looking statements made by, or on behalf of, AuRico or Kiska.
There can be no assurance that forward-looking statements will prove to be accurate, as actual results and future events could differ materially from those anticipated in such statements. Forward-looking statements are provided for the purpose of providing information about management's expectations and plans relating to the future. All of the forward-looking statements made in this news release are qualified by these cautionary statements and those made in the most recently filed Annual Information Form, Short-Form Prospectus and Management Discussion and Analysis of AuRico or Kiska, as applicable. These factors are not intended to represent a complete list of the factors that could affect AuRico, Kiska or the Arrangement. AuRico and Kiska disclaim any intention or obligation to update or revise any forward-looking statements or to explain any material difference between subsequent actual events and such forward-looking statements, except to the extent required by applicable law.

EIN Presswire does not exercise editorial control over third-party content provided, uploaded, published, or distributed by users of EIN Presswire. We are a distributor, not a publisher, of 3rd party content. Such content may contain the views, opinions, statements, offers, and other material of the respective users, suppliers, participants, or authors.