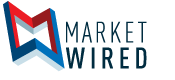 Mattersight to Present at the JMP Securities Technology Conference
/EINPresswire.com/ -- CHICAGO, IL--(Marketwired - Feb 9, 2017) - Mattersight Corporation (NASDAQ: MATR), the pioneer in personality-based software applications, today announced that the Company will attend the JMP Securities Technology Conference on February 27-28, 2017 at the Ritz-Carlton in San Francisco, California. 
David Gustafson, Chief Operating Officer, and Dave Mullen, Chief Financial Officer, will present on February 28th, 2017 at 4:30 p.m. PT and host one-on-one meetings with interested investors during the conference. For more information on the conference or to schedule a one-on-one meeting, please contact a JMP Securities representative.
About Mattersight
Mattersight's mission is to help brands have more effective and effortless conversations with their customers. Using a suite of innovative personality-based software applications, Mattersight can analyze and predict customer behavior based on the language exchanged during service and sales interactions. This insight can then facilitate real-time connections between customers and the agents best capable of handling their needs. Mattersight's stack of patented SaaS applications has influenced hundreds of millions of shorter, more satisfying customer interactions. Organizations across the Financial Services, Healthcare, Technology and Telco industries rely on Mattersight to drive customer retention, employee engagement and operating efficiency. An independent research study documents the average return on investment for these organizations is 344%. To learn more about how Mattersight can help your company, please visit www.mattersight.com.

EIN Presswire does not exercise editorial control over third-party content provided, uploaded, published, or distributed by users of EIN Presswire. We are a distributor, not a publisher, of 3rd party content. Such content may contain the views, opinions, statements, offers, and other material of the respective users, suppliers, participants, or authors.