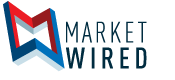 GBK Productions creates "Thank You Gift Bag" for Celebrity Guests and top sponsors for MAXIM Party at the smart financial centre at Sugarland, Presented by Thomas J Henry, produced by Karma international
Celebrities that attended, included, but certainly were not limited to: Headliner: Travis Scott, DJ Khaled, and Special Performance by Joe Jonas/ DNC, Nick Cannon, Chris 'Ludacris, Rapper Bow Wow Terrell Owens, Chace Crawford, Marcedes Lewis, James Harden, and Football great Adrian Petersen
Maxim 2017 Party
Click here for high-resolution version
Ludacris receiving a gift bag
Click here for high-resolution version
Kendra Wilkenson receiving gifts
Click here for high-resolution version
/EINPresswire.com/ -- HOUSTON, TX--(Marketwired - February 09, 2017) - GBK (gbkproductions.com) -- the luxury lifestyle gift lounge and special events company -- was onsite offering a wide variety of fun gifts for Sponsors and Talent that attended. The luxury brands included: ALLOCACOC giving all participants incredibly cool Audio / Power Cubes; Sertodo Copper sported their beautiful Copper Mugs with the Maxim Logo on it, and of course, no mug is complete without a fantastic drink. Mule 2.0 included their phenomenal new Moscow Mule in a can. Robert Graham joined in the cocktail fun, giving classy martini shakers and a $200 gift card to attendees. To keep the Guys and Ladies looking young, LifeCell South Beach Skincare included their top of the line All-in-One Anti-Aging Treatment and Beautigenix gifted their rejuvenating masks that tone and plump up skin. Everyone also received Shark Tank's Favorite, Blondies Cookies for an entire month; Hair products from Luseta Beauty, including their Argan Hair Masque & Fiber Gum. Gloss Moderne included their unisex high-gloss hair serum. JEWEL gifted their stylish hats, and Turo Skin passed out their daily moisturizer lotion and Sunscreen to make sure the celebs are protected when they go in the sun. Mayron's Goods treated the male guests to their Junk Stuff. The Ladies onsite, were hooked up with a beautiful makeup kit from Jeffree Star Cosmetics and sought after kicks from Guilty Soles shoe company. Quest and Kind included their delicious bars to curb the attendees hunger, and Blue Apron gave the gift of food delivery to the Sponsors and Talent. To top it off, Zumer Sport created an incredible leather bag to place all the items in, made out of the most apropos material for this event -- yes, a football skin.
ABOUT GBK:
GBK, formerly GBK Productions, is a luxury lifestyle gifting and special events company, specializing in entertainment marketing integration. Formed in 2000 by Gavin Keilly, the company's Founder and CEO, GBK consists of five divisions: GBK Celebrity Gifting, GBK Special Events, GBK Weddings, GBK Charitable Consulting and GBK Marketing/Public Relations. Widely known in the entertainment industry for bringing that little extra something into the Gifting Lounge environment, GBK offers its clients a full range of marketing services. For more information on Gavin B. Keilly (CEO), Carla Domen (VP) or GBK, please go to gbkproductions.com.
Image Available: http://www.marketwire.com/library/MwGo/2017/2/9/11G129876/Images/mw1b8hebu27mis64ddk4dtgug92-c8c801bf3996af2dbe419f89ae1220f3.jpg
Image Available: http://www.marketwire.com/library/MwGo/2017/2/9/11G129876/Images/luda-014238f0239a8c90ad7bfb1cfd90e903.jpg
Image Available: http://www.marketwire.com/library/MwGo/2017/2/9/11G129876/Images/Kendra_Wilkenson_receiving_gifts-a3c46414c7929385b243a14d53cc4635.jpg


EIN Presswire does not exercise editorial control over third-party content provided, uploaded, published, or distributed by users of EIN Presswire. We are a distributor, not a publisher, of 3rd party content. Such content may contain the views, opinions, statements, offers, and other material of the respective users, suppliers, participants, or authors.