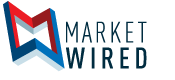 Shipt Launching Grocery Delivery in Charleston
Membership-based grocery delivery expands service to third South Carolina metro
/EINPresswire.com/ -- CHARLESTON, SC--(Marketwired - Feb 9, 2017) - Shipt, the fastest growing online grocery marketplace, today announced that it will begin delivering fresh groceries to Charleston residents beginning on February 23, 2017. At launch, over 92,000 households in the Charleston area will have access to grocery delivery from Shipt. To celebrate the launch of Shipt in Charleston, annual members who sign up prior to February 23 will receive $25 off their first grocery order.
Founded in 2014, Shipt is committed to simplifying the lives of its members by offering an alternative to time-consuming grocery shopping. Shipt delivers all items available at traditional grocery stores, which are conveniently listed in its app in designated sections, including categories that feature healthy and organic products, seasonal selections and ingredients for quick, easy meals.
To gain access to Shipt grocery delivery, Charleston area residents can purchase an annual Shipt membership for $99. Then, through the Shipt app, members can shop the full selection of groceries offered at a local store, note any preferences, choose a one-hour delivery window and pay for their order. Shipt connects members with a community of Shoppers who hand pick their items and deliver them as soon as one hour after the order is placed.
"Charleston is a city of great food, style, and business. There is so much to do in and around the city, and we welcome the opportunity to be part of such a vibrant community," said Bill Smith, founder and CEO of Shipt. "We're in the business of giving busy people their time back and now with Shipt taking care of the grocery shopping, Charleston area residents can spend more time enjoying everything the city has to offer."
Shipt does not utilize surge pricing, even during peak times, and members have access to unlimited free delivery for orders over $35. To sign up for Shipt and learn more about the service and availability, visit Shipt.com/Charleston.
Leading up to the launch, Shipt plans to grow their network of Shoppers, who are responsible for ensuring complete, accurate fulfillments of each order. To apply to be a Shipt Shopper, visit Shipt.com and click "Get Paid to Shop." Shipt displays a commitment to each of the communities it serves and plans to identify opportunities to help eliminate hunger and food insecurity in and around Charleston.
About Shipt
Shipt, the nation's fastest growing online grocery marketplace, partners with leading retailers and local stores to deliver groceries via a community of shoppers and a convenient app. Actively delivering in 31 cities and their surrounding suburban regions across the country, Shipt provides members with unparalleled convenience and exceptional service that simplifies the grocery shopping experience. Shipt offers unlimited grocery deliveries to members for $99 per year. The company currently has offices in Birmingham, AL, and San Francisco, CA. For more information, visit Shipt.com.