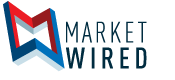 USEI Announces the Company's Goals and Objectives for 2017 Forward
USEI is seeking to benefit from the opportunity and sell market and produce California cannabis products
/EINPresswire.com/ -- SANTA CLARITA, CA--(Marketwired - Feb 8, 2017) - USEI CANNABIS Initiatives CORP, a wholly owned subsidiary of US ENERGY INITIATIVES CORPORATION, INC. (OTC PINK: USEI) is a California based company and is pleased to announce that it will focus all of its energy on California cannabis and focus on 4 separate initiatives: Growing cannabis (we currently have a license to grow for medical), selling cannabis based products (which we have done since 2014), establish our brand Real McCoy Genuine products and produce, sell and market cannabis oil for the marketplace. In November of 2016 California voters voted to make California the 4th state to approve recreational cannabis and this market is projected to be a 25 billion dollar industry with over 20 different subsections within this industry and USEI is seeking to benefit from this opportunity and sell market and produce products for California consumers. Being a California based firm with significant connections among growers, dispensary owners and product produces is also a benefit to our potential success. California is the largest black market for cannabis and now with the advent of legal products emerging on the scene and a rash of new clients waiting to get in line to buy legal Marijuana and all of the related products create by this new market, creates a "gold rush" for all participants.
According to Anthony Miller, CEO, "In 2014 we entered the cannabis space and immediately opened 2 dispensaries in the state of Washington where we sold CBD based products (topicals, tincture, lotions, potions, straight CBD oil, pills, vapes, t-shirts, batteries, pens, pipes, edibles and a wide range of products branded with our logo "real McCoy Genuine Cannabis"), we had an online store called the Ultimate Cure, and got in line to get a Recreational license in the state of Washington. Our success was limited because we were not permanent residents and because we got into the game a little late and saw many residents make significant money all around us. Our goal is to take all of the experiences we have learned in the past years and channel it and all of our energy and strategic partnerships into California cannabis. USEI has a current license to grow and partners that have been growing for many years successfully in California and know the hottest strains that produce the highest yields and money. We plan on growing California cannabis in the 1st quarter of 2017; also we plan to re-launch our online store under our brand name Real McCoy Genuine Cannabis, and more importantly our focus will be on producing cannabis oil for the California marketplace. This week Management is in Oregon where the best cannabis oil in the world is currently being sold and produced... because the best technology is here. It is Management's view that the production, sales and the ability to create products with the highest quality oil and the highest quality THC and or CBD is key to our success. This will be our major focus in 2017... super-critical CO2 extractions with the best available technology and it our goal to leverage our relationship with MRX- xtractors to accomplish our goals (YouTube it folks you will be amazed). We will describe this plan and our relationship at a later date. This new vision will be the best path possible, and that 2017 and beyond will be our better years," commented Miller.
About U.S. Energy Initiatives: U.S. Energy Initiatives Corporation (OTC PINK: USEI) is a diverse energy firm. USEI and its wholly owned subsidiary USEI Cannabis business' centers on hemp to energy, everything cannabis related and developing products and services for the marketplace. Our Ultimate Cure & Real McCoy Genuine Products: we market vapor pens and accessories, topical ointments, cannabis oils and tinctures all under these same names. Our goal here is to become an environmentally responsible firm, marketing our products to our audience to produce significant revenue and add value for our shareholders. We have very ambitious goals and objectives for USEI Cannabis and we believe that we will have a very long presence in Washington, Oregon, California and wherever cannabis is legal. Our objective is to create a foundation that will be instrumental in our continued efforts to capture our market-share and create viable products that meet our goals and objectives for these markets. For more information regarding our strategies it can be found on the company's website @ www.useicannabis.com/web/.
DISCLOSURES: "Safe Harbor" This press release contains forward-looking statements including statements regarding the timing of the revenue from the partnership and the partnership's success. The words "believe," "may," "estimate," "continue," "anticipate," "intend," "should," "plan," "could," "target," "potential," "is likely," "will," "expect" and similar expressions, as they relate to us, are intended to identify forward-looking statements. We have based these forward-looking statements largely on our current expectations and projections about future events and financial trends that we believe may affect our financial condition, results of operations, business strategy and financial needs. Important factors that could cause actual results to differ from those in the forward looking statements include consumer reaction to our Cannabis products and new regulations which affect the distribution of these products. Further information on our risk factors is contained in our filings with the OTC Markets. Any forward-looking statement made by us herein speaks only as of the date on which it is made. Factors or events that could cause our actual results to differ may emerge from time to time, and it is not possible for us to predict all of them. We undertake no obligation to publicly update any forward-looking statement, whether as a result of new information, future developments or otherwise, except as may be required by law.